Qin Pro launched on the market in 4 powertrain configurations:
ICE: 1.5L NA 80 kW engine/MT
ICE: 1.5T 113 kW engine/DCT
DM (PHEV): 1.5T 113 kW engine/DCT + 110 kW motor (80 km battery-only range)
EV500: 120 kW motor/fixed ratio, 58 kWh battery (420 km range)
https://www.autohome.com.cn/news/201809/922589.html
Additionally, some DM and EV500 will be available as more expensive "Developer Edition" models. These include some autonomous functions and are intended for autopilot/autonomous technology developers, as far as I could make out.
Quoting from a
PCAuto article
:
Quote:
Qin Pro Developer Edition is similar in appearance to the normal version of Qin Pro, but the body has added a lot of cameras and sensors to support the automatic driving development platform. At the same time, the new car is also equipped with a smart application development platform. BYD's intention is create an ecosystem of automotive applications by opening control of automotive sensors.

...According to the official introduction, this Qin Pro developer version will also be equipped with DiLink smart system, automatic driving development platform. BYD Auto hopes to create an open development platform for autonomous driving and in-vehicle applications, providing equipment and vehicles for autonomous driving developers.
Qin Pro EV500 pictured: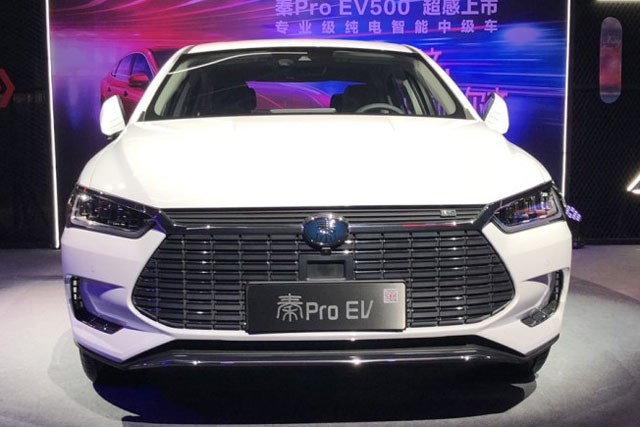 The first-generation Qin models are not being phased out immediately.