Foton Motor Launches "Tunland" Pickup Marque, Opens New Factory in Beijing
Foton Motor, a division of BAIC, opened a new factory in June in Miyun, Beijing for making "multi-purpose vehicles," which, according to the company's description, include MPVs, pickup trucks, SUVs, and CUVs. At the opening ceremony, the nameplate for Foton's upcoming "high-end" pickups, Tunland ("Tuoluzhe" in Chinese), was unveiled.
The new factory can produce up to 360,000 vehicles and generate 30 billion Yuan in revenue a year. It is an important part of Foton's plan to increase its total annual capacity to 1 million units by the end of 2012.
In the pickup market, the company currently offers only the low-cost Sup series with retail prices ranging between 60,000 Yuan and 100,000 Yuan. The Tunland models are said to be "American style off-road multi-purpose pickups, priced above 100,000 Yuan." For Foton, the launch of Tunland is a major step in re-aligning its product line.
No real Tunland model has been showcased. At Tuesday's ceremony in Miyun, only a rendering of the Tunland pickup was on display.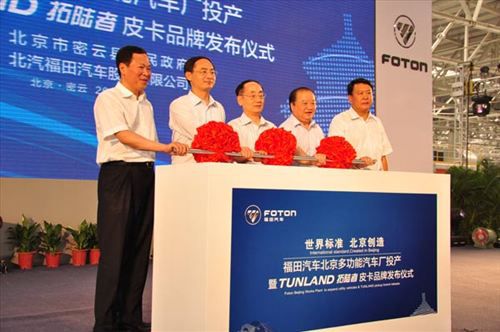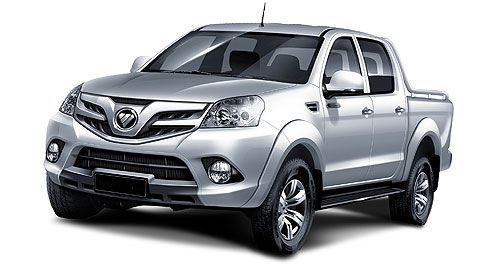 source:
http://www.chinatrucks.com/news/2011...icle_2781.html