AC Releases Short-wheelbase Version of Sunray Van

Jianghuai Auto (JAC) announced the release of the 4 series of the Sunray van in Hefei, Anhui. The new, smaller Sunray comes in four versions providing 5-12 seating positions and selling for 118,800 – 174,800 Yuan.
The Sunray 4 sits on a 2960mm wheelbase, reduced from the 3570mm on the existing 5 and 6 series. It has a diminished size 4900 or 5000mm long, 2080mm wide, and 2340mm tall. The overall styling remains unchanged.
For powertrain, it gets two diesel engines, both mated to a 6-speed manual transmission. The 1.9 CTI can develop up to 102kW of power and 285Nm of torque, the 2.8T 88kW and 280Nm.
Main rivials to JAC Sunray include Ford Transit, SAIC Maxus V80, and Dongfeng U-vane.
http://chinaautoweb.com/2013/03/jac-...of-sunray-van/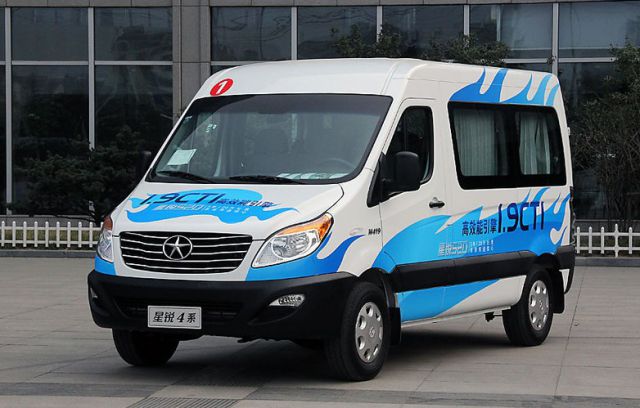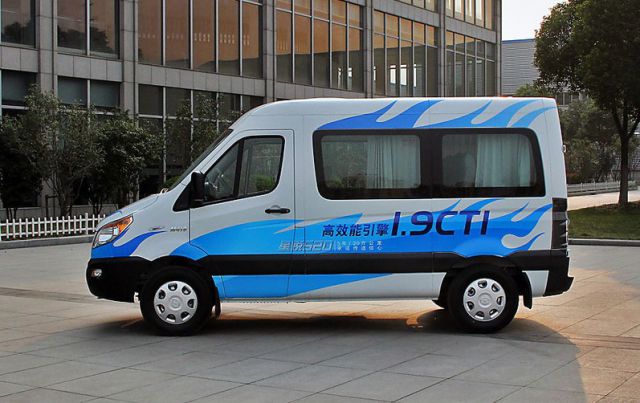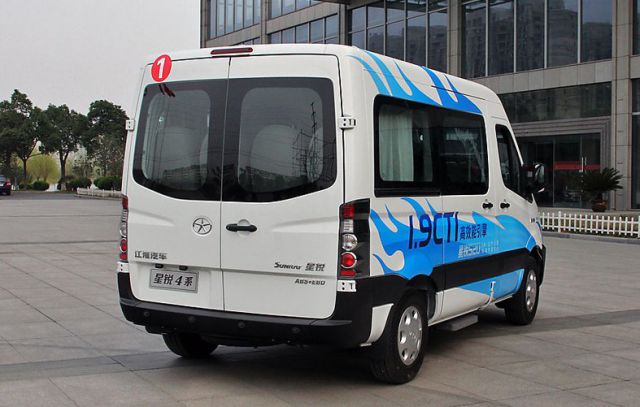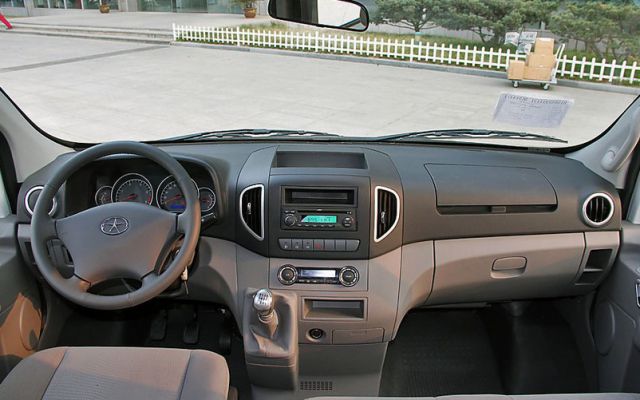 Photos at:
http://db.auto.sohu.com/model_3122/photo_m122014.html
http://db.auto.sohu.com/model_3122/picture.html
http://db.auto.sohu.com/model_3122/pic_m3213790.shtml
http://db.auto.sohu.com/model_3122/pic_m3213788.shtml
http://db.auto.sohu.com/model_3122/pic_m3213857.shtml
at Autohome:
http://car.autohome.com.cn/pic/serie...1868/2569.html
van:
http://product.360che.com/img/c11_s1...m16324_t0.html