Quote:
Originally Posted by
dmitra
Chengdu Xindadi went to (surprise!) Geely in 2011. Geely used the Xindadi license, but not the plant, to manufacture the GX7/SX7 (RX6453) and GX9 (RX6483) SUVs. These models are out of production now.
To the above statement, I must add that Chengdu Xindadi's license was transferred to Geely subsidiary Chengdu Gaoyuan Automobile Industry Co., Ltd. This company currently produces the Vision X6 SUV at Geely's Chengdu plant (east) in Longquanyi District. As we know, Geely Chengdu plant complex also houses the Volvo factory (west) that makes the S60L and XC60.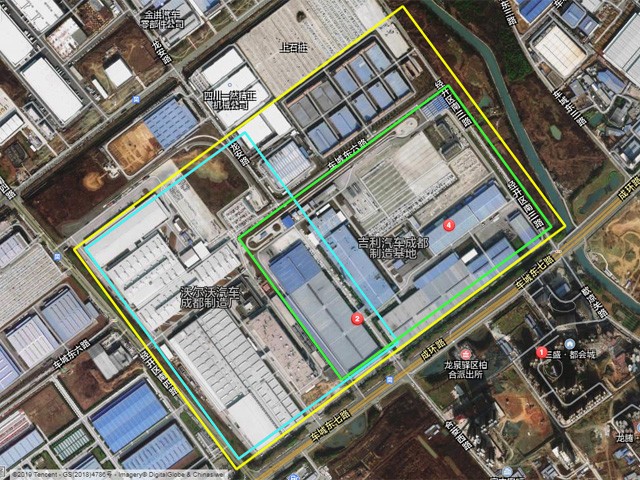 Volvo left (light blue); Geely right (green), approximate boundaries.