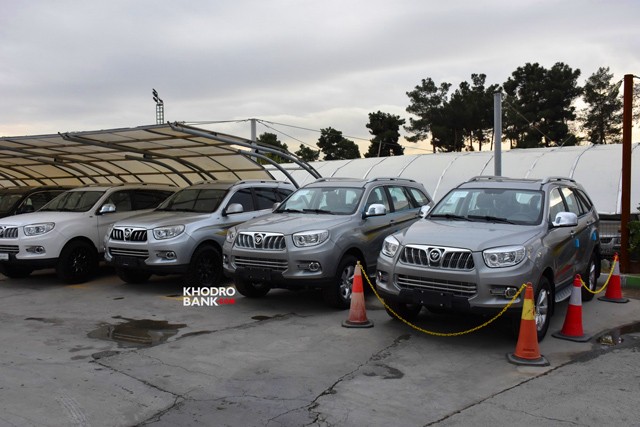 [Source:
www.khodrobank.com
]
The Foton Sauvana has recently gone into production in Iran. Prices were announced and deliveries commenced a couple of weeks ago.
FROM PROTON TO FOTON
In 2017, Azim Khodro, a major player in the vehicle import and distribution business,
started negotiations
with
Foton
regarding CKD assembly of the latter's products in order to revive vehicle assembly at
Zagross Khodro's
plant situated in Borujerd, Lorestan Province. [Zagross Khodro is best known as the former assembler for
Proton
cars in Iran, an operation that continued from 2002 to c. 2010. Thereafter, it tried to survive by providing painting and auxiliary assembly services to other Iranian auto manufacturers and as a repair shop for local Protons.]
The Sauvana was exhibited at several local motor shows. In September 2018, Azim Khodro announced that assembly of the Sauvana was going to commence soon. Furthermore, Azim Khodro is planning to begin production of Hanteng SUVs shortly.
The Sauvana is powered by a 2.0 L GDI engine producing 198-214 hp, mated to an MT or AT.
Of note, the
Foton Tunland
is produced in Iran by an unrelated company, the state-owned Iran Khodro Diesel.