Senior Member
Join Date: Feb 2007
Location: Slovenia, Europe
Posts: 15,831
FAW Trucks
---
Introduction from ChinaTruck.org
Quote:
FAW Group Corporation is China's oldest and largest truck manufacturer. Founded on July 15, 1953, the company's Jiefang Commercial Truck Division quickly earned a reputation for producing light, medium, and heavy trucks of tremendous strength and reliability. With over 4 million units sold since the first model CA10 4-ton commercial truck rolled off the assembly line in 1956, FAW Group's Jiefang unit has remained the leader in China's truck industry. Today, Jiefang has evolved into a global vehicle producer, with sales of complete vehicles (CBUs) and CKD/SKD vehicle kits to over 70 countries around the world. Supporting the company's rapidly expanding international sales, Jiefang brand trucks are also manufactured at overseas production facilities in Pakistan, South Africa, Tanzania, Ukraine, and Vietnam.

By incorporating the latest technologies and market-leading designs with the company's rich 50 years of truck manufacturing experience, Jiefang offers an unparalleled line of light, medium and heavy trucks with load capacities from 1 to 50 tons. The company's Dalian and Wuxi diesel engine divisions offer a diverse range of diesel engines from 160 to 460 horsepower. Jiefang's fuel efficient class-leading 260-350 horsepower 4-valve head electronically controlled CA6DL series heavy truck engines, featuring an advanced Bosch high-pressure common rail fuel system, have become the engine of choice amongst commercial operators since their introduction in 2006. The company's legendary CA6DE and CA6DF engines, enhanced in cooperation with AVL List GmbH and FEV Motorentechnik GmbH, deliver outstanding power and torque characteristics for higher performance and lower operating costs.

Jiefang's time-tested medium and heavy trucks, renowned for their low operating cost, efficiency, and driver comfort, excel in construction, refuse, local delivery, regional, and long distance operations. The company's impressive "Aowei" heavy truck, introduced in late 2004, has become the backbone of the long haul and vocational markets owing to its modular construction which includes a diverse range of frames and suspensions to perfectly match customer requirements. Positioned below the "Aowei" range, the versatile and cost-effective "Hanwei" series offers superior value, ruggedness, and dependability in both regional hauling and vocational applications.

In early 2006, FAW opened a new state-of-the-art 250,000 square meter truck assembly plant in Changchun, completed at a cost of US $180 million.

On July 15, 2007, Jiefang launched the J6M premium long distance heavy tractor featuring the advanced new high horsepower 12.5 liter 460 horsepower CA6DN series engine. Available as a 4x2, 6x2 (pusher or tag axle configurations) or 6x4 tractor, the all-new J6M represents the latest in cutting edge heavy truck technology. A monumental occasion in the history of both China's truck industry and the country's oldest and largest commercial truck manufacturer, the impressive new J6M is the first premium world class heavy tractor to be independently designed and built by a Chinese truck maker. Unlike its competitors based on obsolete western designs, the J6M puts China on the global stage for the first time as a serious contender in the premium long distance truck segment with established brands from Europe and the United States. Leading global suppliers to the J6M program include Continental's ContiTech Division, Eaton, Hankook, Jost, Mann+Hummel, Sachs, Spiralock, TRW, Wabco, and ZF.

Always at the forefront of global truck development, the Jiefang Commercial Truck Division of FAW Group leads a tradition of offering innovation and refinement to meet the evolving needs of valued customers around the globe.

FAW Jiefang Brand Medium and Heavy Trucks

Available as tractors or rigids (with or without body), including 4x2, 6x2, 6x4, and 8x4 models with dual steer axle, pusher axle, and tag axle configurations. Vocational models are available for construction (dump, mixer, concrete pumping, ect.), refuse, utility, and other applications requiring superior maneuverability, brute strength, maximum payloads, and solid dependability.

Including:

• J6M Premium Long-Distance Heavy Tractors
• J5P "Aowei" Series Heavy Tractors, Rigids, and Vocational Chassis
• J5M "Hanwei" Series Regional Heavy Tractors, Rigids, and Vocational Chassis
• J5R Premium Conventional Long-Distance Heavy Tractors
• J5K "Junwei" Series Medium-Duty Rigids
• J4/FM Medium-Duty Tractors, Rigids, and Vocational Chassis
• J4/FK Medium-Duty Tractors, Rigids, and Vocational Chassis
• J4 Conventional Medium-Duty Tractors, Rigids, and Vocational Chassis

FAW Jiefang Brand Light Trucks

Available in standard, extended, and crew type low-cab-forward models with a variety of wheelbases and drivetrain configurations to suit any requirement.

Including:

• CA1020 Series 1 Ton
• CA1030 Series 1.5 Ton
• CA1040 Series 2 Ton
• CA1040A Series 2.5 Ton
• CA1050 Series 3 Ton
• CA1060 Series 3.5 Ton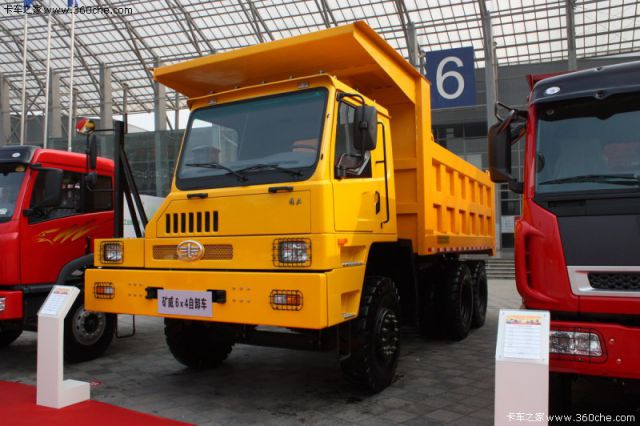 http://img.360che.com/imgc/800x532/0/66/66961.jpg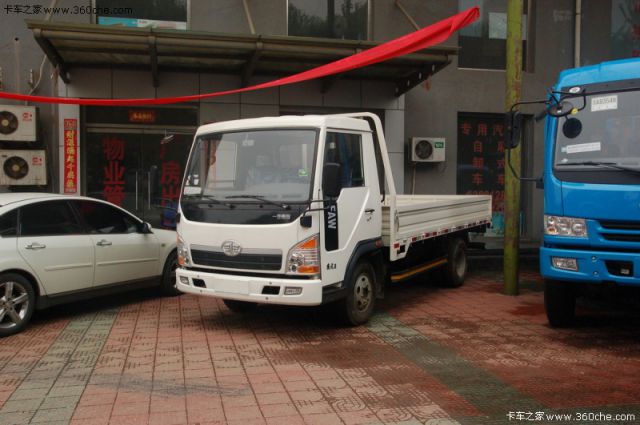 http://img.360che.com/imgc/800x532/0/43/43384.jpg
FAW trucks:
http://www.360che.com/b_5.html
https://product.360che.com/b_1182.html
FAW JIEFANG Qingdao Automobile products:
http://www.360che.com/b_934.html
---
Last edited by CCF mod; 03-10-2018 at

04:03 PM

.