China's top ten commercial vehicle (CV) makers sold a total of 222,900 vehicles in April, representing 70.15% of the total CV sales in the country that month, according to a report from China Association of Automobile Manufacturers
Beiqi Foton stays No. 1 player in April with sales of 46,086 units. Dongfeng Motor and FAW continue to take the second and third places with 34,007 and 27,016 units sold respectively.
In the first four months, the top ten CV makers sold 738,200 vehicle units, accounting for 70.6% of the total.
The list below shows the top 10 CV makers and their sales figures in April:
Rank / Automaker / April sales
1. / Beiqi Foton (Beijing) / 46,086
2. / Dongfeng Motor (Hubei province) / 34,007
3. / FAW (Jilin province) / 27,016
4. / JAC (Anhui province) / 15,592
5. / Jinbei (Liaoning province) / 11,995
6. / Sinotruck (Shandong province) / 9,572
7. / Changan (Chongqing) / 9,416
8. / Jiangling (Jiangxi province) / 8,825
9. / Nanjing Auto(Jjiangsu province) / 8,669
10. / Shaanxi Auto (Shaanxi province) / 7,592
Source: China Association of Automobile Manufacturers
Presentation of Hubei Qixing Truck and Cabin Manufacturing Co.:
Quote:
Hubei Qixing Truck and Cabin Manufacturing Co., Ltd., the main truck and cabin manufacturer in China, is a state-owned share holding corporation. Founded in 1980, Qixing has developed into a hi-tech oriented company owning 14 subsidiaries. It has three industry parks including mechanical production, refinery chemical, polycrystalline silicon and casting, four service systems covering natural gas, hydropower station, hotel and logistics & transportation, and two real estate companies. With more than 3500 employees, occupied area of 1,700,000m2 and fixed assets of RMB2.6billion, Qixing has annual production of 100,000 cabins, 15,000 special purpose trucks and chassis,100,000 tons of casting components, 20,000 tons of Methyl Tin Mercaptide Complex, 8,000 tons of Elthglhexyl Thiogycolate, and 1,500 tons of polycrystalline silicon and monocrystalline silicon materials.

Enjoying over 30 years' truck and cabin production experience, the company can produce trucks and 185 varieties of truck cabins, crane cabins and other special purpose cabins. Its products have passed the quality certification such as GB/T19001-2008, GJB9001B-2009 and CCC. Qixing has been authorized as the truck supplier for military. It has the technology & engineering center of special purpose cabin in China and postdoctor industry area in Hubei province. "Qixing" has won the honor of China Famous Brand and the Qixing Cabin has been awarded the China outstanding product prize by customers. Also, the company has been entitled "national quality creditable enterprise", "Hubei industry advanced enterprise", "China top 500 industry enterprise", "Hubei top 100 industry enterprise" and "Spark model enterprise". Both the sales volume of Qixing cabin and Methyl Tin Mercaptide Complex have ranked the No.1 in China.

The truck products of the company have been exported to the Middle-east, Africa, south America, Australia and other counties in Asia. The cabin products are mainly supplied to China National Heavy Duty Truck Corp and other main truck producers in China. Also, the products have been exported to Russia, Vietnam, Iran and other areas in the world.

Having R&D center for mould design and development, inner decoration design and production, pressing and painting workshops and so on, the company can provide complete designs and production lines for various cabins at customers' requirements.
http://www.qixingauto.com/index.asp
http://www.hbqx.com.cn/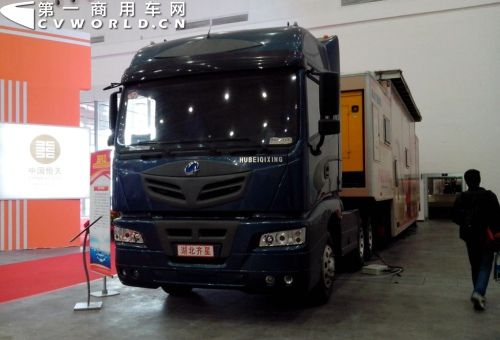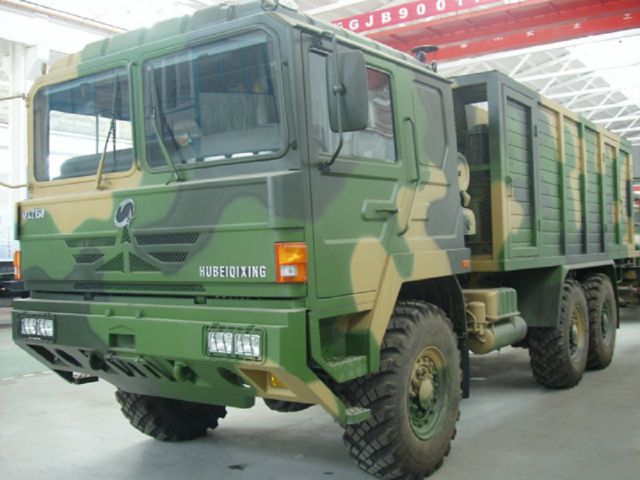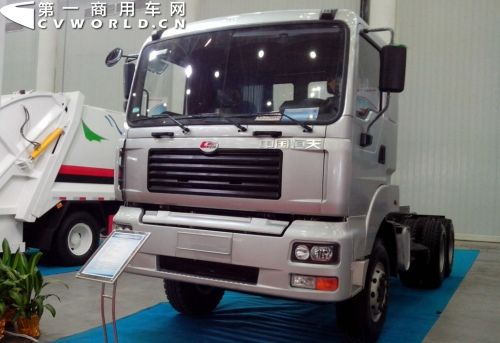 Some more articles:
http://auto.huanqiu.com/news/2012-11/3272621.html
http://www.360che.com/news/111105/17601.html