The H5-T (Zhizunban) has been relaunched in Russia as H3 under a new brand DW Hower.
Hover has a checkered history in Russia. From 2009-2013, the original Hover H3 and later H5-E were assembled by a local company, Irito, in an old industrial plant in Gzhel near Moscow. During this time, the bodyshells were welded by Derways (another assembler of Chinese cars based in Cherkessk) and sent to Irito's factory for final assembly. Irito also owned the marketing rights to the name "Hover" in Russia.
Irito began construction of a new assembly plant in Lipetsk around 2011. On completion in 2013, assembly of Hover H5 (H5-E) and new H3 (H5-T) were transferred to this new plant. This being a more modern operation, Derways' help was no longer needed and CKD assembly was carried out here. However due to the slowdown of the Russian economy, automobile sales suffered and Hover was badly affected. Sometime in 2015, Irito suspended Hover assembly operations.
Great Wall, meanwhile, had already decided to take certain matters into their own hands. They had begun preliminary work on establishing a new manufacturing plant of their own in the Tula region in 2014, which is expected to be completed in 2018-19. Furthermore, Great Wall had also begun selling imported SUVs (other than H3/H5) badged "Haval" through a separate channel, Haveyl Motors Rus, likely in order to reduce dependence on Irito for Russian sales.
In 2016, Irito began assembling the Changan CS35 at the Lipetsk plant which had been idle.
Separately, last year, Derways (see above) began negotiations with Great Wall to resume production of the H3/H5 in Russia using CKD kits. In January 2017, a new brand name DW Hower was found to be registered in Russia. Early this month the price of the first DW Hower model, H3, was announced. Initially, assembly will take place at Derways' Cherkessk unit, however, production will shift to a new factory in Mikhaylovsk when it is commissioned later this year. The Mikhaylovsk facility is owned by Stavropol Avto, a company connected to the Derways group, and will produce different brands of cars and trucks including Foton and Iveco. Derways cannot use the name "Hover" or "Haval" in Russia to market Great Wall's vehicles.
DW Hower H3: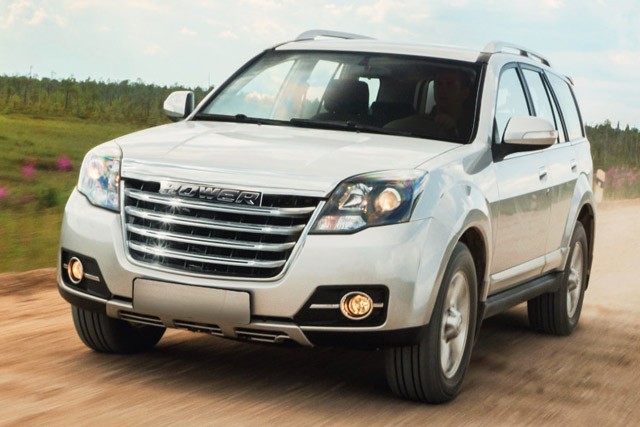 https://www.autostat.ru/news/29888/
https://www.autostat.ru/news/29942/
Specs:
http://leon-avto.com/dw-hower/h3