Wingle 5 finished vehicles and kits ready for assembly at SCAIE factory in Iskandariya (Source: Facebook):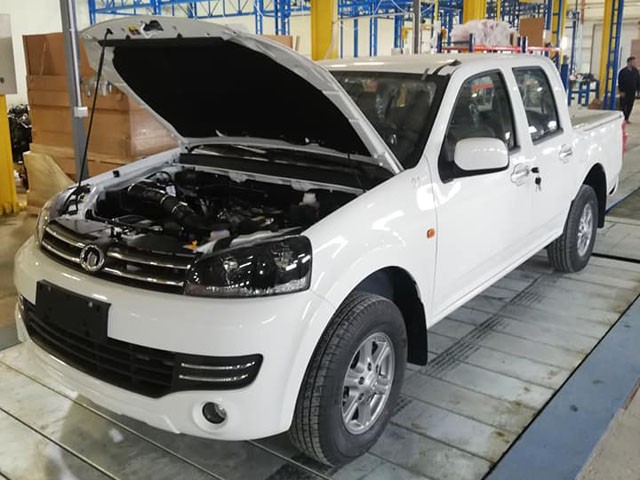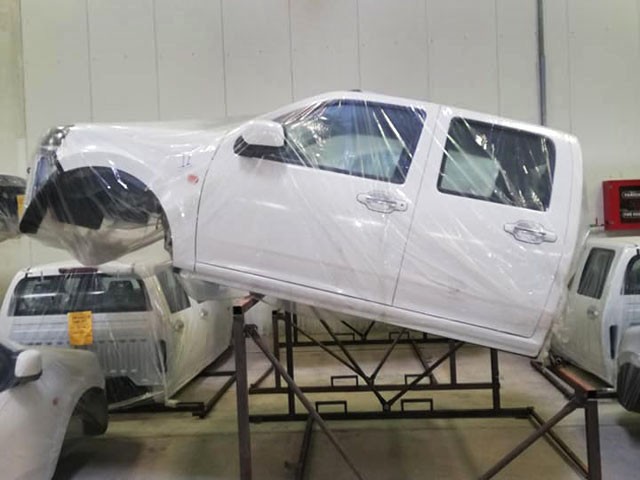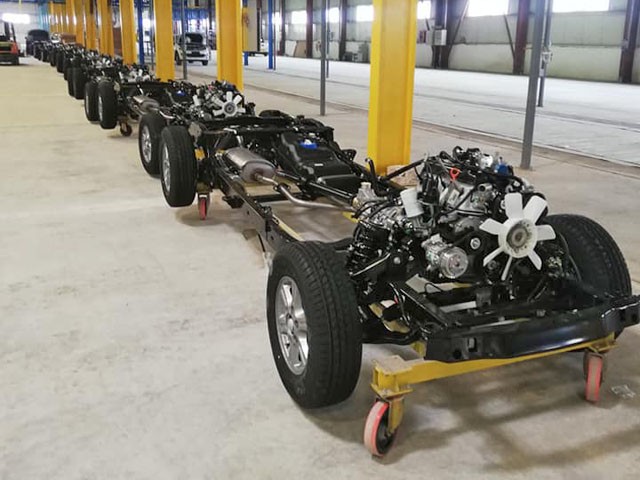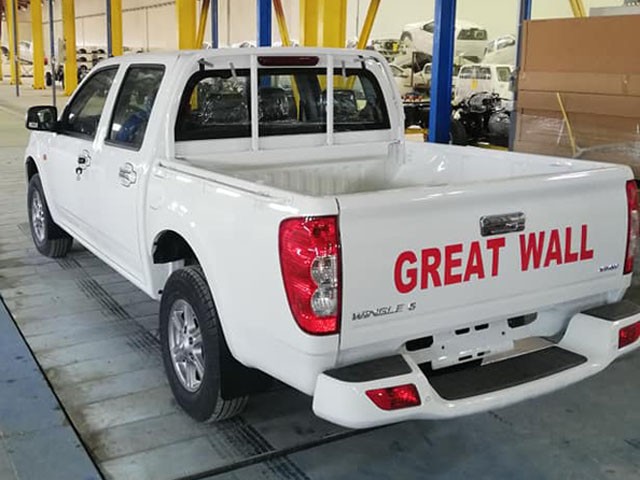 SCAIE (State Company for Automotive & Equipments Industry, formerly SCAI), affiliated with the Ministry of Industry & Minerals, is a diversified enterprise with a history of vehicle assembly dating back to the mid-1970s. Besides trucks, buses, tippers, trailers, tractors, tankers, firetrucks, ambulances, sanitation trucks, concrete mixers, cars, and batteries, the company has been engaged in the production of a wide variety of goods and equipment used in industrial, agricultural, and municipal sectors. It also participates in industrial and civil reconstruction. Its main factory complex is located in Iskandariya, Babil Governorate (Babylon). There is a second production line for motor vehicles (Kia) in Hilla, also in Babil Governorate.
With regard to cars, over the past decade, SCAIE has assembled various models from knockdown kits supplied by a number of Chinese and Iranian manufacturers. Cars are produced generally in batches, depending on the shipment schedule of kits, and it is common to find different models being turned out at different times, often with interruptions or cessation. Somewhat popular cars/pickups produced currently or in the recent past include BYD F3 "Baghdad", Saipa 131, Kia Optima JF, Peugeot Babel*, IKCO Erido*, IKCO Somer*, and Chery Tiggo 3 FL2. GWM Wingle 5 is the most recent addition.
Previously built models include FAW N5 "Jekor", FAW V80 van, Peugeot Akkad*, Saipa Tiba, BYD G3 "Baghdad", Lifan-Ur X60 and 620, Chery Cowin, and Mammut pickup** (list not exhaustive).
______________________________
*Peugeot Babel, Akkad, IKCO Somer and Erido are Iraqi versions of the Iranian Peugeot Pars, 405, IKCO Samand and Arisun respectively.
**Mammut pickup was based on a variant of ZX Auto Grand Tiger, produced for and marketed by Mammut Industries FZE of the UAE.