FUDI
or
NANHAI
FUDI
is one of the many pick-up manufacturers in China.
Fudi
's main business is to supply bodies to other pick-up manufacturers like Great Wall, Dongfeng, Foton, Shanghai Wangfeng and Jinbei. In 2005
Fudi
supplied 300 000 bodies and 50 000 complete cars to other companies. The cars have Mitsubishi's gasoline engines and Nissan's diesel engines.
Fudi
is located in Fushan city, in Guangdong province.
Fudi
's website:
http://www.fdqc.com
--------------------------------------------------------------------------
Facts:
- company founded in 1996
- in 2001 almost in receivership
- in 2005 a new factory opened
- workforce: 1968 people
- capacity: 150 000 cars a year
--------------------------------------------------------------------------
Models:
Fudi
produces
five
different models. These are:
SUV's:
- NHQ6490 "Explorer III" (2005 -)
- NHQ6482 "Explorer II" (2003 -)
- NHQ6470 "Overflight" (FeiYue) (2004 -)
Pick-up's:
- NHQ1021 "Pick-up" (2002- )
- NHQ1027 "Lion" (2003- )
--------------------------------------------------------------------------
Pictures:
EXPLORER III
OVERFLIGHT's headlight
http://www.pcauto.com.cn/pingce/gnsj...03_1_thumb.JPG
OVERFLIGHT SUV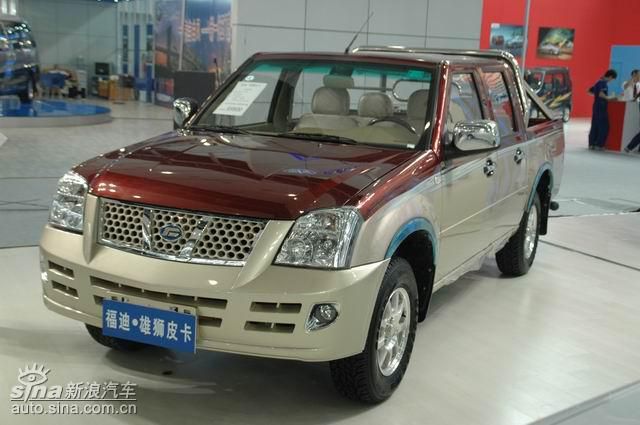 http://img.hc360.com/auto/Info/images/fudi4.jpg
LION PICK-UP