Discussion Starter
·
#1
·
FORD UNVEILS NEW RANGE OF NEXT GENERATION MIDSIZE CARS FOR CHINA, INCLUDING THE GLOBAL LAUNCH OF THE ALL-NEW FORD FOCUS; DELIVERS MORE CHOICE FOR CHINESE CUSTOMERS
Ford is bolstering its midsize car lineup in China with the reveal of five new models at a special Ford Go Further event in Chongqing, home of its joint venture partner Changan Ford. The event signals the start of a product onslaught for Ford Motor Company, which plans to launch more than 50 new vehicles in China by 2025, including eight all-new SUVs and at least 15 electrified vehicles.

Leading its refreshed lineup, Ford made the global public debut of the all-new Ford Focus, the most innovative, dynamic and exciting Focus ever, which includes the addition of the all-new sporty Focus ST-Line. A global success story, the Ford Focus has built a strong fan base in China, with sales reaching nearly 2.6 million since first entering the market in 2005.

Ford also unveiled the latest Escort, a new standard of family sedan, and confirmed the ongoing production of its current Focus hatchback to meet the different needs and price points of customers in China?s large midsize car segment. Over 7.3 million Focus-sized cars were sold in China last year, accounting for over 31 percent of all passenger vehicles sold.

?We are excited to host the global unveiling of Ford?s most important product, the all-new Focus, right here in Chongqing, and reveal our latest Escort,? said Peter Fleet, group vice president and president, Asia Pacific, Ford Motor Company. ?These launches are a testament to Ford?s ongoing commitment to China?s critical midsize car market. We?ve assembled a brilliant lineup that we know Chinese customers are going to love.?

The exciting all-new Ford Focus

The global debut of the all-new Focus sedan in China was done simultaneously with the Focus hatchback reveal in Europe. Designed all new from the ground up without compromise, the next generation Focus lineup has been developed with Chinese customers? wants and needs in mind from the beginning.

With an all-new design, architecture and powertrains, the next generation Focus not only retains all of its established strengths, especially in its driving dynamics, but also improves in the areas in which Chinese customers expect more, such as interior roominess, comfort and connectivity.

Available to Chinese customers for the first time, the all-new Focus ST-Line features Ford Performance-inspired sport enhancements for both the hatchback and China market-specific sedan, reflecting the customers? specific preferences and needs.

?The all-new Ford Focus is the most innovative, refined and exciting Focus ever,? said Nigel Harris, president, Changan Ford Automobile Co. ?We know our customers are going to have great fun driving this car. It fulfils the original Focus promise, while setting new standards in the midsize family sedan segment for design, technology and driving experience.?

Current Focus to Continue

First launched in 1998, the Ford Focus has continuously evolved to meet the needs of consumers globally and has become universally recognized in the midsize car segment over the course of four generations.

The current Focus, a great value fun-to-drive car, will continue to sell in the China market. Designed for self-expressive individuals looking for exceptional practicality, it will continue to embody the heritage and legacy of the Focus, while offering Chinese customers with even more choice.
https://media.ford.com/content/ford...livers_More_Choice_for_Chinese_Customers.html
https://www.autohome.com.cn/advice/201804/915491.html#pvareaid=3311300
Sedan:
https://car.autohome.com.cn/pic/series-s34230/364.html#pvareaid=2042220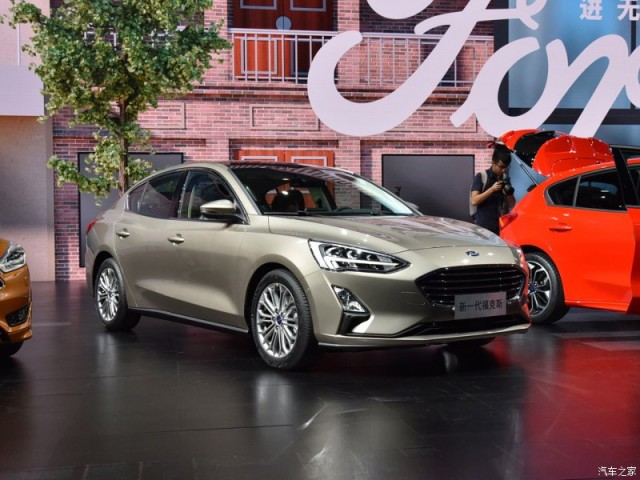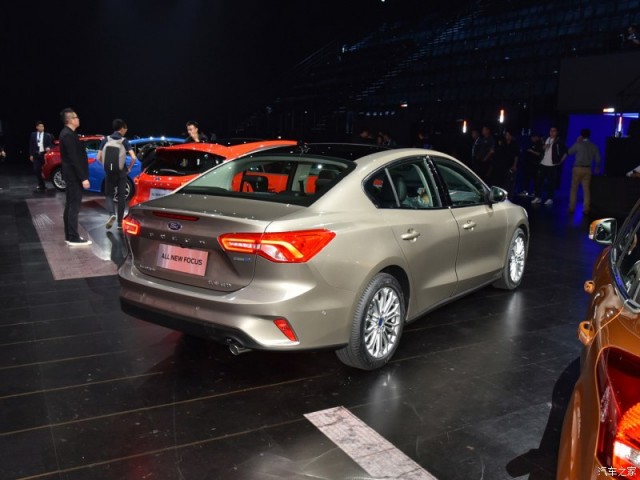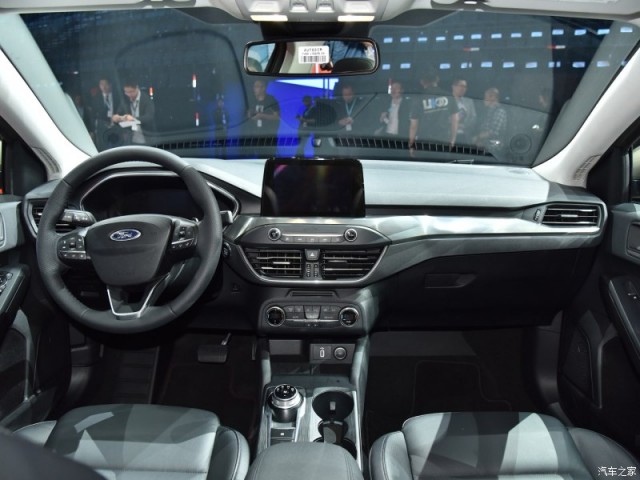 Sedan ST line:
https://car.autohome.com.cn/pic/series-s34232/364.html#pvareaid=2042220