Beijing Jeep BJ2S - new military jeep
From Inside Line:
BEIJING — When American auto designer Edward Wong set out to create the first new Chinese military Jeep in 35 years, he drew his inspiration from Bruce Lee and the Shaolin monks, Chinese Buddhists associated with the martial arts. Little wonder then, that the new BJ2S is nicknamed "the Warrior."

"I did not want to design another Humvee," Wong told Car Design News. "I want this vehicle to represent China, its people and its cultures."

While the BJ2S is on tap to replace all military Jeeps for the People's Liberation Army starting later this year, civilian versions are set to debut in the future.

The BJ2S is decidedly un-Humvee-ish with lots of Chinese influences. The front fascia is patterned after a mythical Chinese creature called a kylin or qilin that is said to be a good omen. The five slots in the grille stand for the five stars in the Chinese flag, and the three-slot front guard represents the army, air force and navy.

What this means to you: The People's Republic of Jeep rolls out a landmark military vehicle.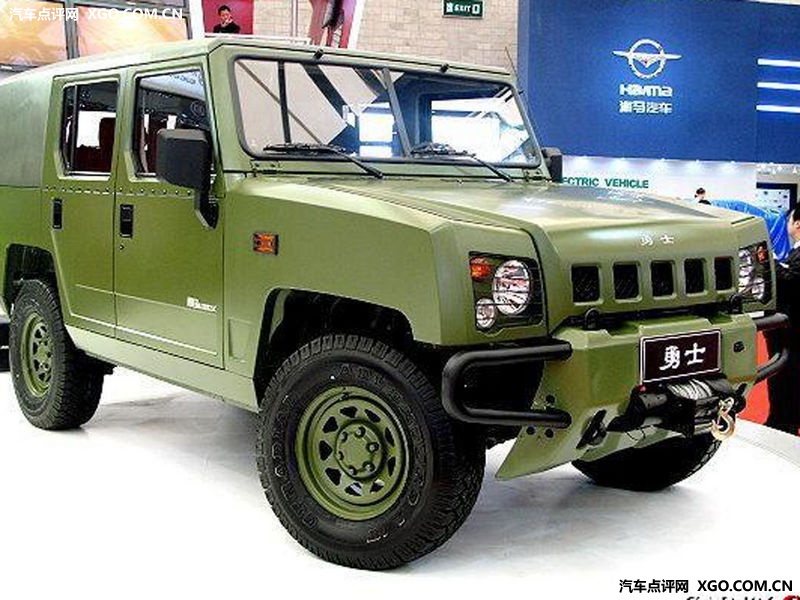 more pics at:
http://car.autohome.com.cn/pic/series/622.html
http://data.auto.qq.com/car_serial/762/index.shtml