Beijing Automobile Works Co., Ltd is one of the pioneers of Chinese automobile industry, the origin and epitome of the development of automobile industry in Beijing in the last half century, and the representative brand of the nation.
The former Beijing Automobile Works was founded in 1958 as the second largest automobile factory in China, with its name inscribed by Mr. Zhude, Chairman of the National People's Congress. In 2001, it was developed into Beijing Automobile Works Co., Ltd. (BAW) based on modern enterprise system.
BAW has been manufacturing light off-road vehicles and trucks for 40 years, and is crowned as "family of road-off vehicles". While focusing on off-road vehicles, it also develops commercial vehicles and special vehicles to meet the demands of military users, the domestic civilian market as well as the overseas market.With an accumulated productive capacity of over 1 million vehicles, and a sound contribution to the economic development and national defense, it becomes the fixed supplier of military purpose vehicles and the backbone company in the light off-road industry.
BAW, headquartering in Chaoyang District of Beijing, has two separate plants, one in Chaoyang District, the other in Shunyi District. The capacity is 100,000 units per year. Its comprehensive distribution and service network covers the whole Chinese market, including all the provinces, cities and municipalities.
BAW takes the lead in China in independent R&D and manufacturing, the fruits of which include 4 series of products, military light off-road vehicles, civilian light off-road vehicles (SUV), trucks and amphibious vehicles. It has also established numerous independent brands, including Lu Ba (light off-road vehicle), Qi Ling (light &middle truck), Lu Ling (pickup), Zhan Qi and amphibious vehicle, etc.
Beijing Auto Works BJ2032 Tornado:
http://www.carnewschina.com/2012/03/20/history-the-beijing-auto-works-bj2032-tornado/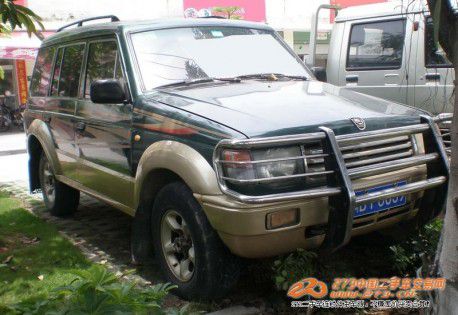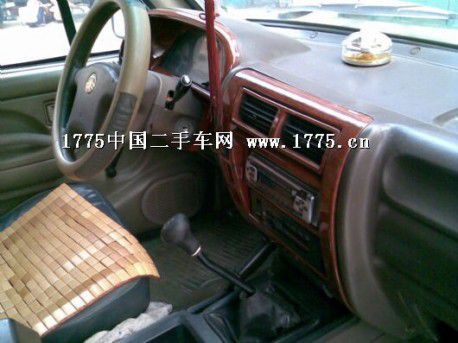 http://www.mojalbum.com/martinkrpan/avt017/foto/19533781
http://www.mojalbum.com/martinkrpan/avt017/foto/19533786
second generation