BYD e3 in sunny Sanya
The BYD e3 is a passenger-carrying (usually 7 seat) version of the pure electric T3. It is not available for general sale, and has only been produced on order for fleet use. Last November, Sanya (Hainan) Public Transportation Group commissioned 28 units as micro-buses on five public route lines. The BYD e3 is powered by a 160 kW motor producing 310 Nm of torque, is equipped with a 48 kWh battery pack, has a range of 250 km and a top speed of 130 km/h.
The cargo-carrying T3 (electric only) remains on sale, with single- or double-row seating.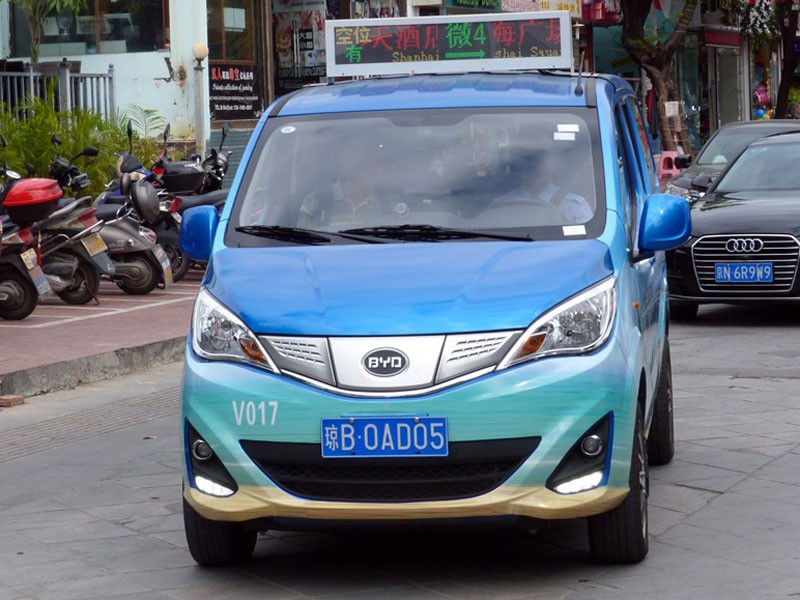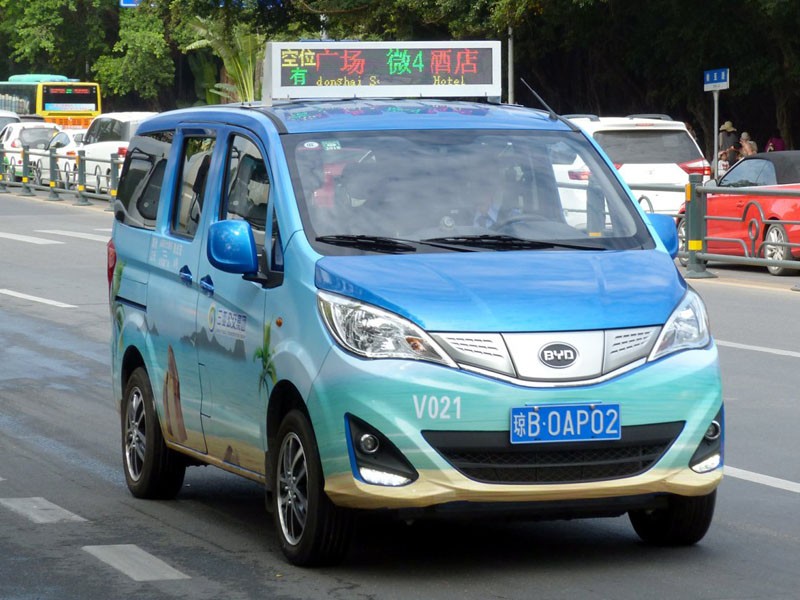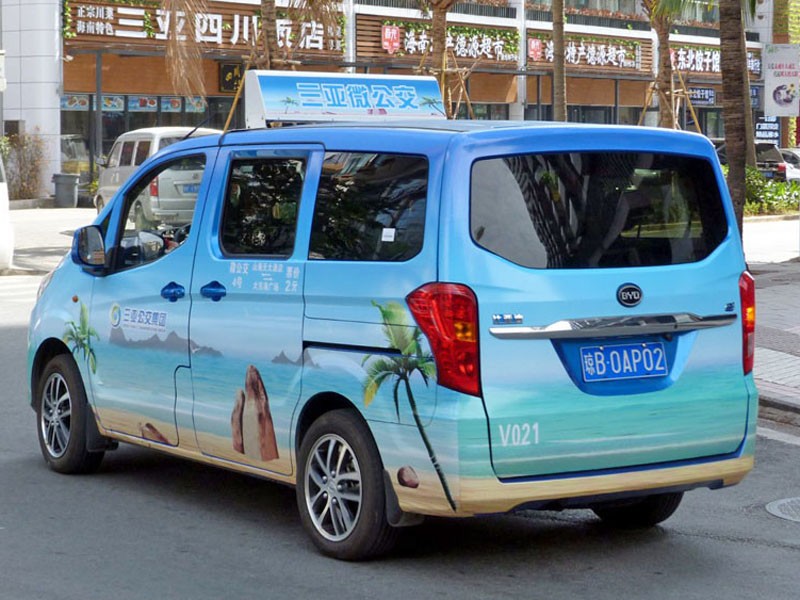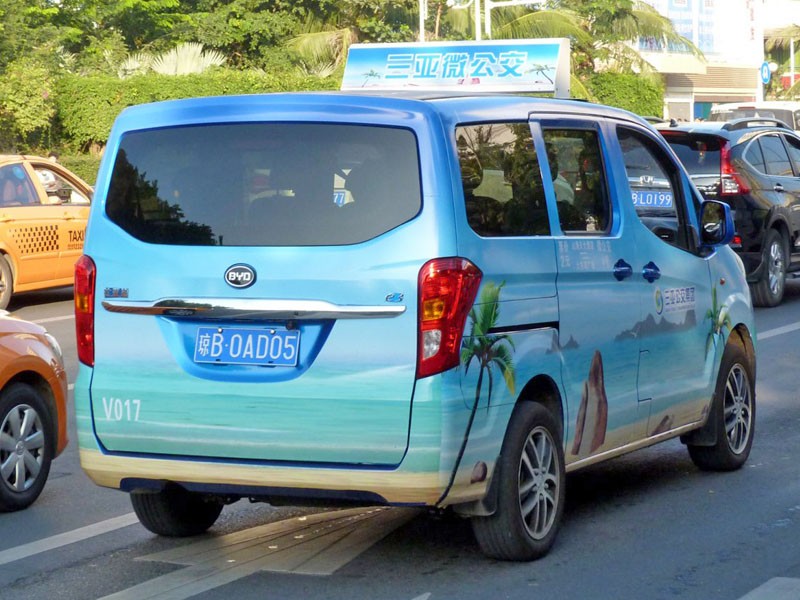 http://www.bydcv.cn/New/Detail?categroyid=31&articleid=1260
http://www.sohu.com/a/206066010_558602
Images from:
http://platesmania.com/gallery.php?markaavto=113&model=9681