Discussion Starter
·
#1
·
A few days ago, reporters from Changan Automobile Group that will be of Changan's seven major brands, 23 of the show cars, four new engine technology exhibitors concentrated expression of Chang'an Automobile Group in independent innovation, research and development models, the use of new energy sources, and power system Latest achievements in areas such as.
It is understood that Chang'an Automobile Group will carry the brand's seven co-exhibitors. Which have their own brands Benben, dynamic mixed--hoon, a new car Zhi-xiang, the concept of hydrogen-powered vehicles, such as sports, and 4, will be displayed at the Chang'an new engine technology. This session Auto, Changan launch new market-oriented Zhongjiche "Zhi-xiang," Changan Automobile Group, which lasted three years, costing hundreds of millions, the use of the world's leading technology research the first independent brands intermediate sedan, equipped with 2.0 L Engine The new engine, with the biggest rise 56.06 kw power, the largest 112 kw power and the maximum torque of 192 Nm output, high efficiency and low a row with the same type of new high-performance engines. Not only that, the standard of TCS traction control system, unique HHRB security body (high energy absorption highly rigid safety cage-shaped body) and the comprehensive safety restraint system, the Zhi-Xiang became independent brands medium-sized passenger car safety bar. With such powerful and dynamic performance, excellent safety performance and rich with humanity is bound to become a long Anzhixiang Zhongjiche own-brand cars in the new bar.
In recent years, Chang'an own-brand cars made great strides in the development of the city, started new energy technology development and application, and ultimately a breakthrough has been made. Only one year, 2007, Changan China has been completed an independent brand industrialization of hybrid vehicles - Changan Jie-hoon HEV off the assembly line, China's first highly efficient low-emission hydrogen internal combustion engine ignition, it is learnt that this year Beijing Auto, Changan self-developed China's first hydrogen-powered concept car will also honor登场, while Changan HEV hybrid vehicles this year will be a car service Beijing Olympic Games. Changan will be completed when the new energy technology from theory to real vehicles and to be able to use the three major leap forward, and promote China's new energy technologies to deeper, broader direction.
Zhenghui new competing show, the public brands ready to go. Chang'an Automobile Group will be fully interpreted Beijing International Auto Show, the exhibition Yao strength, it is worth looking forward to!
(Translated text with Google Translate)
V101 Concept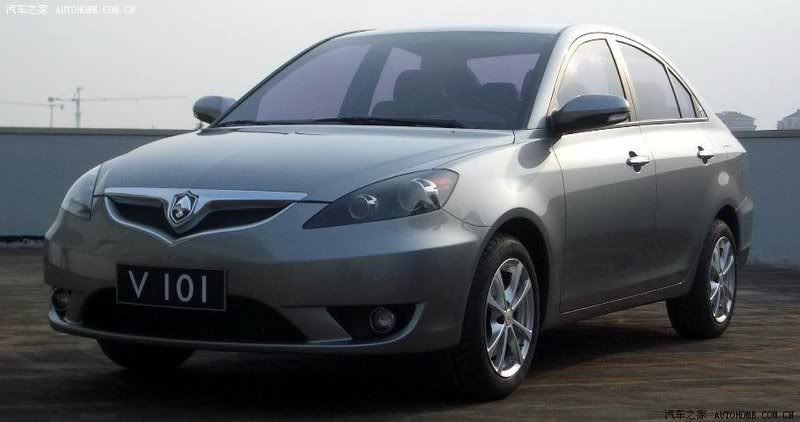 V802 Concept (hatchbackversion of the all new ChangAn CV8):
Concept Roadster:
Sources: auto.sohu.com &
www.autohome.com.cn