Real_I_Hate_China said:

Unlikely since Elantra, last year's No. 1 best seller in China, was selling at a far higher price than they do in the US or in Korea.
Truth is, Elantra is not the only car that sells much higer than in the states or Korea, Accord or Civic in China also are of much higher price than their american brothers. Therefore I don't think it's an unfair comparison.
Last year's overall No.1 best seller is not Elantra, but this one.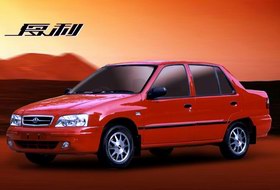 Elantra was the bestseller No.1 in the category of 100K~150K RMB (13K~18K USD)
Even though SONATA is much cheaper than Accord, it still can't compete with Accord. Guangzhou Honda sold 114,000 Accord in 2005, almost three times more than SONATA.
Families don't buy SONATA, a lot sonatas are purchased by cab companies.