Discussion Starter
·
#1
·
Esemka, the controversial Indonesian vehicle assembly project led by PT Solo Manufaktur Kreasi finally inaugurated its plant in Demangan, Sambi dt., Boyolali Regency, Central Java in September. The company is producing two mini-trucks,
Esemka Bima 1.2
and
Esemka Bima 1.3
based on the
Changan Star C
and
Jinbei T30
respectively. Other vehicles, including a pickup, SUV and van, have been type-approved by national authorities and awaiting release. The pickup and SUV, provisionally named Digdaya and Garuda 1, are based on Foday's models, and the van is a Hiace-type vehicle called Borneo.
Production of the two mini-trucks currently appears to be by SKD method, however, PT SMK is reported to have employed a large number of vendors to manufacture components locally and claims up to 60% localization in its vehicles.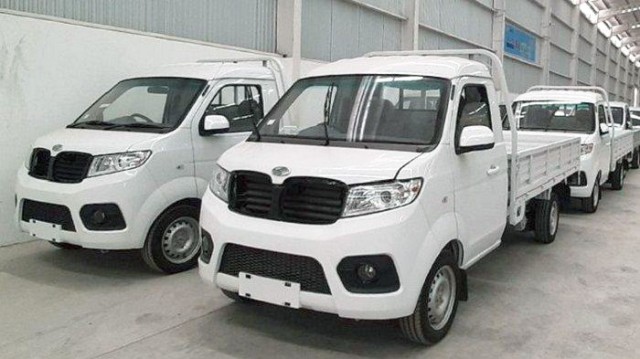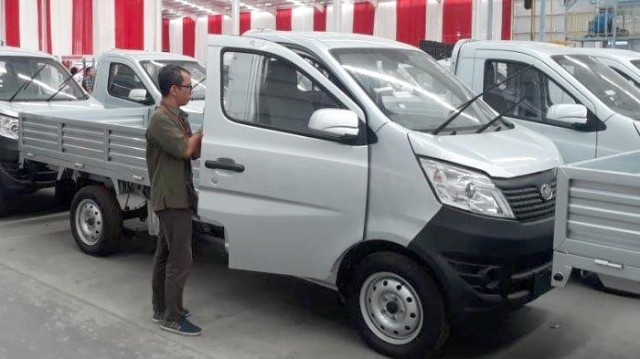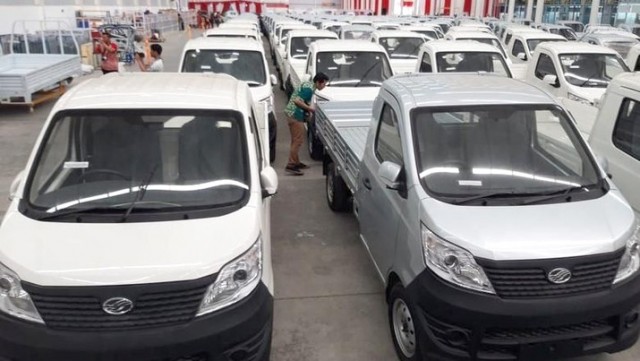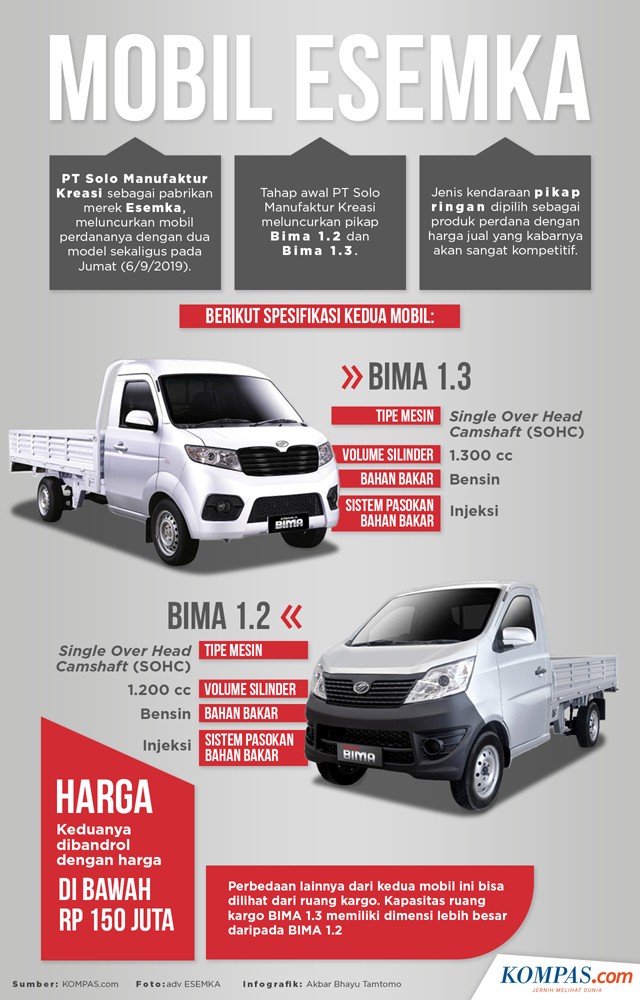 https://wartakota.tribunnews.com/2019/09/06/foto-foto-pabrik-mobil-esemka-di-boyolali-yang-hari-ini-luncurkan-produk-perdana?page=all
https://wartakota.tribunnews.com/2019/10/03/esemka-bima-dibanderol-rp-99-juta-harga-khusus-bagi-anggota-ukm-berlaku-tahun-2019-ini-saja
https://www.tribunnewswiki.com/2019/09/06/jokowi-usai-jajal-mobil-esemka-wajar-ada-kekurangan-yakin-bakal-laku-keras
About four years ago, a second factory under PT Adiperkasa Citra Esemka Hero (PT ACEH) was established by renovating an old Geely assembly facility in Cileungsi, Bogor, West Java. No production ever took place and recent reports indicate this site has been abandoned.
Esemka was originally started around 2007 in Solo/Surakarta, Central Java, as an initiative for vocational high school (Sekolah Menengah Kejuruan) students at various technical institutes. For an overview of its winding history, including several false starts, political controversies involving important persons, see this article:
https://www.cnbcindonesia.com/news/20190906191928-4-97746/jalan-berliku-esemka-butuh-12-tahun-sampai-produksi-massal