Discussion Starter
·
#1
·
Evergrande Auto shows 6 vehicles
Evergrande Auto (Chinese: Hengda), formerly Evergrande Health Industry Group Ltd., now having gotten rid of Faraday Future and embarking on its own auto business, showed 6 vehicles under a new "Hengchi" sub-brand. The range comprises 2 SUV/CUV, 1 SUV coupe, 1 MPV, 1 large sedan, and 1 four-door coupe, named Hengchi 1 through 6.
https://www.autohome.com.cn/news/202008/1020281.html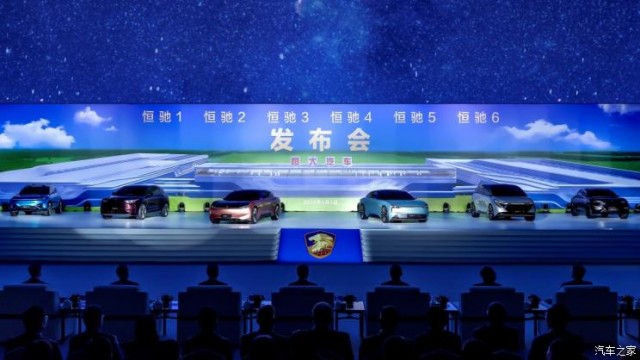 (
See full size
)
Evergrande Auto, currently loss-making, has been expanding like crazy, gobbling up right and left companies that make electric motors, batteries, etc., i.e. all that is needed to make electric vehicles. It has roped in global auto tech suppliers such as Magna, AVL, EDAG, Benteler for its ambitious projects. Evergrande Auto is reported to be deploying a war chest of US$ 40 billion. It is setting up manufacturing bases in Nansha (Guangzhou, nearing completion*) and Songjiang (Shanghai) and has opened an R&D hub in Songjiang. It also has the NNEV plant in Tianjin which is at present not producing any vehicles.
*the site was originally supposed to make the Chinese-market FF91.
______________________________
Despite grand announcements of tie-ups and sales agreements with major transportation operators like Didi and Panda, as well as reports of mass production appearing multiple times, nothing has become of the NEVS 9·3, and the car has quietly disappeared from the scene.
https://tech.sina.com.cn/csj/2020-04-09/doc-iirczymi5252637.shtml
https://finance.sina.com.cn/stock/relnews/hk/2020-03-31/doc-iimxxsth2734311.shtml