According to following article FAW was building Mercedes-Benz 200 and 230E series from CKD kits shipped from Germany.
http://www.autohome.com.cn/culture/201202/293050-6.html
Many people think that the first production of luxury cars assembled in the country for the Audi 100 models, In fact, as early as in the previous Mercedes-Benz in Changchun FAW assembly production history, January 20, 1984, according to the State Economic Commission issued Changchun FAW assembly the task of the Mercedes-Benz 200 and 230E-type high-class cars, Mercedes-Benz cars in CKD assembly of the first cars in China FAW factory assembly line, for the FAW has also built a plant of 10,000 square meters, and 84 meters of the assembly line. These Mercedes Benz W123 platform technology products, the model was discontinued in 1983 in Germany.

FAW total assembly 828 W123 series Mercedes-Benz W123 series of several models in the strict sense is the first assembly of imported cars in China, assembled agreement signed in 1984, production by the FAW. CKD (completely dismantle) assembly of Mercedes-Benz luxury cars, the history of China's auto industry unprecedented event, but because all aspects of factors, "domestic" Mercedes-Benz car has been kept secret, exports to China of these CKD assembled Mercedes-Benz Mercedes-Benz is the same be silent.

Mercedes-Benz and FAW refuses to talk about the introduction of the car. But in fact, these earliest China-made Mercedes-Benz in the early 1990s and has a great influence. At the streets of Beijing, almost can be seen from the 1940s to the 1990s Mercedes-Benz models, the most common is the Mercedes-Benz 230E.

The chassis number of the fifth generation of the W123 E-Class the first Mercedes-Benz launched in 1976 as compared to the previous generation Mercedes-Benz E-Class wheelbase is longer, larger body size, the W123 has more interior space, at the same time style and more luxurious. In addition to the standard four-door sedan, the W123 also launched a short-wheelbase two-door models as well as the travel section of the long wheelbase, coupled with the different engine displacement, the fifth-generation E-Class has a very extensive product line.

These vehicles are now hard to find second-hand car market and car trading center. Most vehicles have been scrapped, the occasional few second-hand information is not made that group, many of which are later imported, and only specialized collection of classic cars enthusiasts and may be in stock.
MB 230E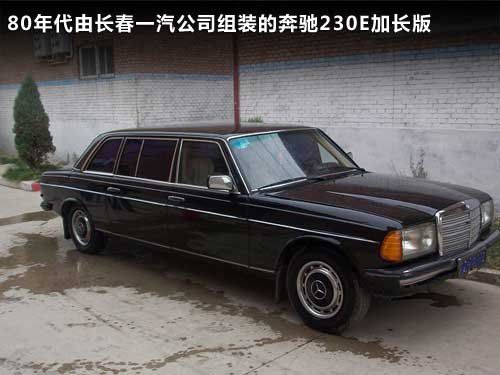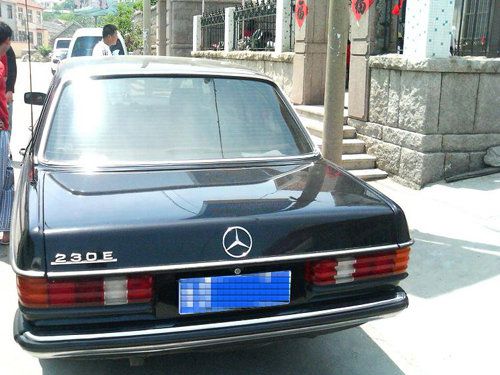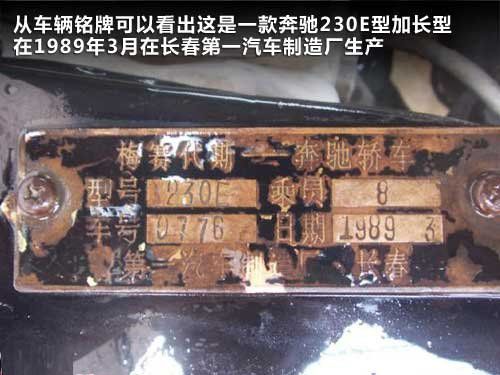 MB 200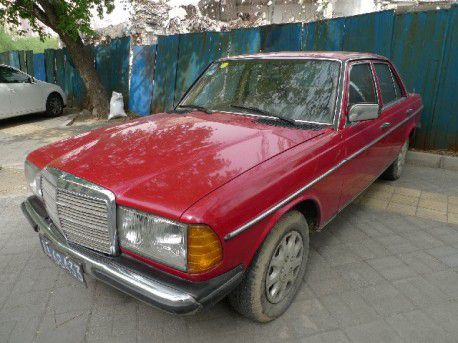 Another article:
http://auto.cnfol.com/110707/169,1684,10214074,00.shtml