Zotye Auto, known as the maker of 5008 EV and the cheapest Chinese car, Jiangnan Alto (TT), is developing a micro pure-electric car looking like Mitsubishi's i-MiEV, according to the Chinese medium "Internet Info Agency." About half a meter shorter than the i-MiEV, a five-door hatchback, the Zotye model has only three doors and one row of two seats.
Sitting on a 2080mm wheelbase, the Zotye micro EV is said to be 2900mm long, 1545mm wide, and 1590mm high, and thus noticeably larger than the electric Smart Fortwo. For functionality, it gets a 10 kilowatt-hour battery pack (compared with the 14 kilowatt-hour on the second-gen Smart EV) and can run at a top speed of 80km/h (the minimum level set by the Ministry of Industry and Information Technology for pure-electric passenger cars). The driving range is about 100km (the Ministry requires a minimum of 80km).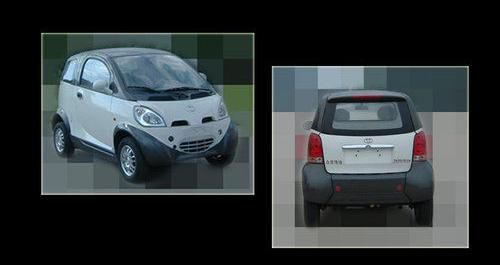 Earlier this year, another Zotye micro EV, the electric Jiangnan Alto (TT) has been found on sale in certain parts of China, available in both low-speed and high-way capable versions. Zotye, however, has not yet officially announced the release.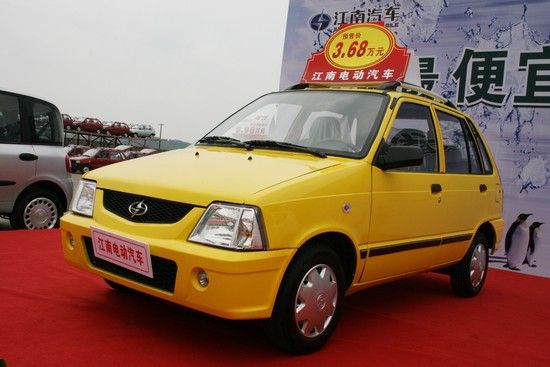 source:
http://chinaautoweb.com/2012/10/zotyes-electric-two-seater-exposed/