After merger of Guangqi Group, domestic automobile company with the strongest profitability, and Hino, the biggest commercial vehicle manufacturer in Japan, domestic bus and coach industry and related media have long focused on when the world-class Guangqi Hino bus can run in Chinese roads.

It's reported that the newly founded Guangqi Hino (Shenyang) Automobile Co., Ltd. are held together by Guangqi Group and Hino Group, fifty percent respectively. The manufacturing and quality of buses will be in light of Hino quality system. It's learned that the supporting system composed of Hino, Shanghai Hino and domestic spare parts suppliers is rather strict, and spare parts technique standards and quality must have the same levels. The SFQ6115 bus is adopted complete vehicle electrophoresis technique; laser cutting machine and double-engine hydrostatic press were employed to promote quality and craftsmanship of the complete vehicle. Hino J08E engine is used with 19 liters fuel consumption per hundred km.

In addition, foreign advanced clutch and transmission are equipped. "We believe that this will be historical breakthrough in the development of Chinese bus and coach industry," said person in charge of Guangqi Hino. Japanese and Germany buses are internationally recognized mainstream bus brands, and Hino assembly is always performing great in domestic bus and coach industry. Hino bus is featuring durable, reliable and high-quality, especially their chassis and engine. Introduction of mature Japanese bus will definitely do well to Chinese bus and coach industry. Some expert expressed that Japanese passenger vehicles were all successful in domestic market and excellent Japanese commercial vehicles will also make success. Currently China has become the biggest auto country suppressing the U.S. with huge market space, Hino, representing Japanese commercial vehicles will bring new development opportunities to Guangqi Group as well as Chinese bus and coach industry.
Guangqi Hino (Shenyang), as part of Guangzhou Automobile Group's commercial vehicle project, was built by the restructuring of Shenyang Aircraft-Hino Automobile Co. in northeast China and will focus on manufacturing commercial buses. The new venture will become one of Guangzhou Auto's CV production bases.

The Guangqi Hino venture, launched at the end of 2007 by Guangzhou Auto and Japan-based Hino Motors, is the fourth auto venture built by Guangzhou Auto, after Guangzhou Toyota, Guangzhou Honda, and Dongfeng Nissan. The venture's Guangzhou base was designed for heavy truck manufacture and the Shenyang base for making buses.

This Guangqi Hino commercial vehicle project was expected to boost China's heavy-duty truck output, Zhang Fangyou, chairman of Guangzhou Auto Group, said earlier this year.
Homepage:
http://www.ghmcchina.com/index/index.jsp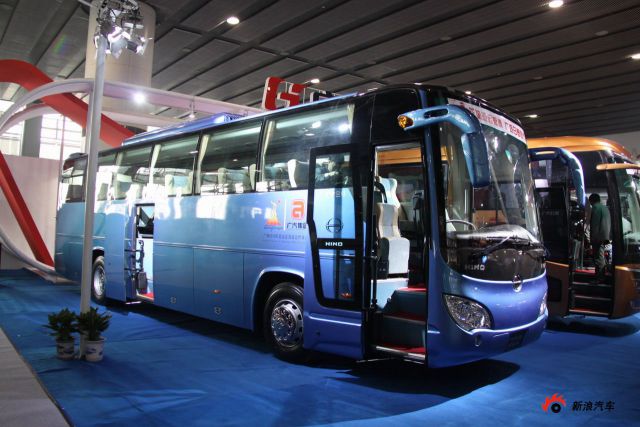 http://cache.orion.sina.com.cn/photoauto_d/photo/27/79/10/27_7910.jpg
http://cache.orion.sina.com.cn/photoauto_d/photo/27/78/05/27_7805.jpg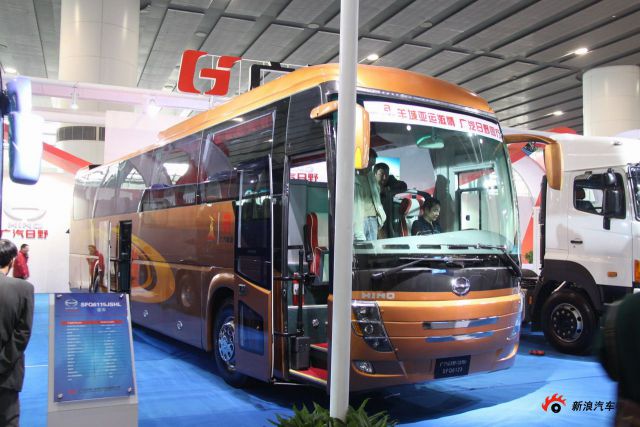 http://cache.orion.sina.com.cn/photoauto_d/photo/27/79/08/27_7908.jpg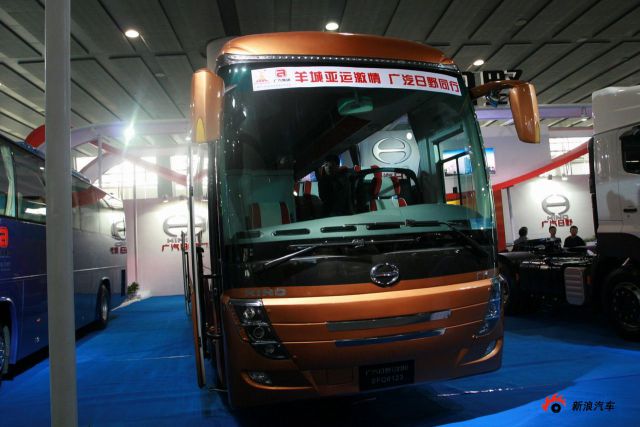 http://cache.orion.sina.com.cn/photoauto_d/photo/27/78/02/27_7802.jpg