Hongqi's 5198-mm long luxury SUV code-named P504 spied.
It is slightly longer than a Toyota Land Cruiser 200/Lexus LX (speculation: possible basis?) but wheelbase exceeds by 21 cm (3060 mm vs. 2850 mm).
Will be equipped with a 3988 cc twin-turbo alumin(i)um engine producing 280 kW and 530 Nm, according to reports.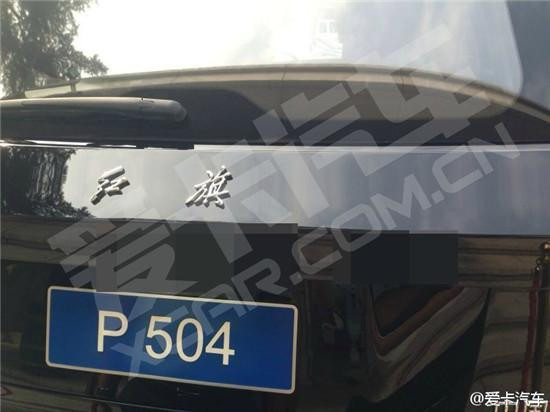 Spec sheet: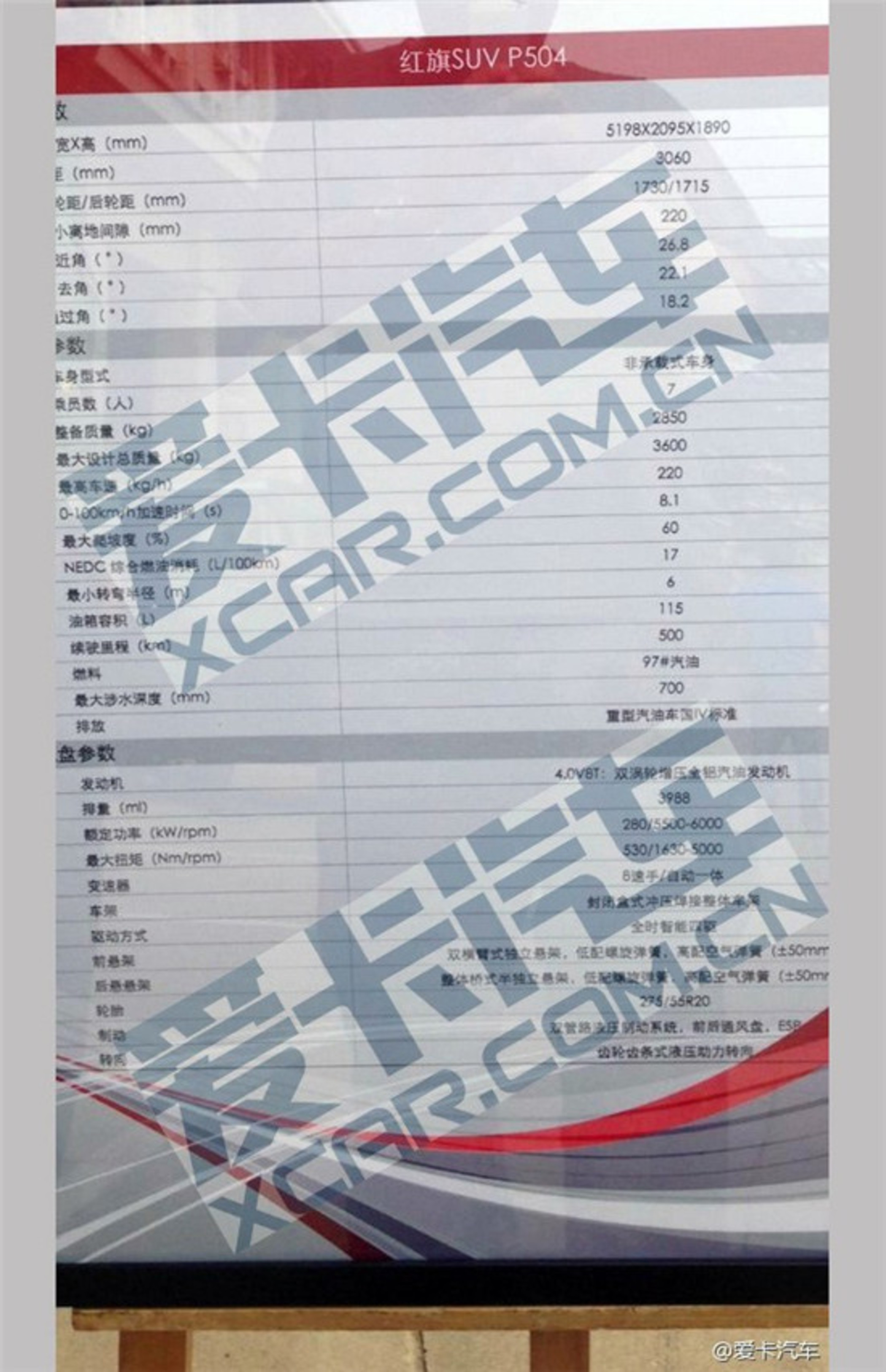 http://www.wtoutiao.com/a/530296.html
http://auto.ifeng.com/guonei/20141006/1025396.shtml
http://auto.msn.com.cn/auto_new/20141006/1730654.shtml