Introduction to Jinggong Group
China Jinggong Group set up in 1968 is located in Shaoxing, a famous city of history and culture. In the past 40-odd years, Jinggong paid painstaking efforts, made unswerving reform and innovation, and saw remarkable development amidst twists and turns. Now Jinggong has build up its predominant industries and become an influential non-governmental enterprise in China.

Jinggong Group today is a large-scaled non-governmental hi-tech and global market-oriented enterprise owning a number of holding and stock-sharing companies. Its industrial bases can be found in big cities of Beijing and Shanghai, and in provinces of Zhejiang, Guangdong, Jiangsu, Anhui, Hubei, Shaanxi, as well as in Inner Mongolia. An industrial pattern has taken shape which focuses on its three dominant industries of steel structure building, equipment manufacture and Shaoxing Rice Wine, and at the same time strives to develop automotive manufacture, general aviation service and real estate industries.

On the way to realize its vision of "set up reputable Jinggong brand, forge a century-old enterprise", Jinggong has been carrying forward its spirit of "dedicated contribution and benefit for the millennia" and adhering to its corporation motto of "integrity, trust, cooperation, win-win success". Over recent years, in the face of the international financial crisis, Jinggong changes the crisis into opportunities, makes industrial transformation and upgrade to promote development, while giving priority to keeping its three dominant industries of steel structure building, equipment manufacture and Shaoxing rice wine, it also tries to build itself into a famous everlasting modern conglomerate with normalized management, leading position in the industry and strong core competitiveness.
Automobile Manufacture
Automobile industry symbolizes and embodies the economic strength, science and technology advancement and national characteristics of a country. It is an important industry featuring high industrial correlation, obvious scale merits, and intensive capital and technologies. Developing automobile industry is an important strategic step of Jinggong to upgrade its core competitiveness.

Based on Jinggong Zhenjiang Automobile Manufacture Co. Ltd., the automobile industry has the qualification to make and the right to export all sorts of vehicles except cars, with an annual capacity of 10,000 heavy trucks, and 5,000 special vehicles. It has two heavy truck production bases respectively in Zhenjiang and in Inner Mongolia, as well as two special vehicle refitting bases separately in Hangzhou and Wuhan.

For years, Jinggong Automobile has been following the road of combination of union, introduction and independent development. It carries out ISO9001 quality system, organizes production as per world-advanced technical processes, and have successfully launched technologically advanced products such as large-power heavy trucks with long hull nose, arm-support concrete pump trucks, which feature good dynamic performance, high safe reliability, low fuel consumption and wide practicability, winning good comments from domestic peers and users.
http://www.jinggonggroup.com/index.html
http://www.shenyemotor.com/
Products: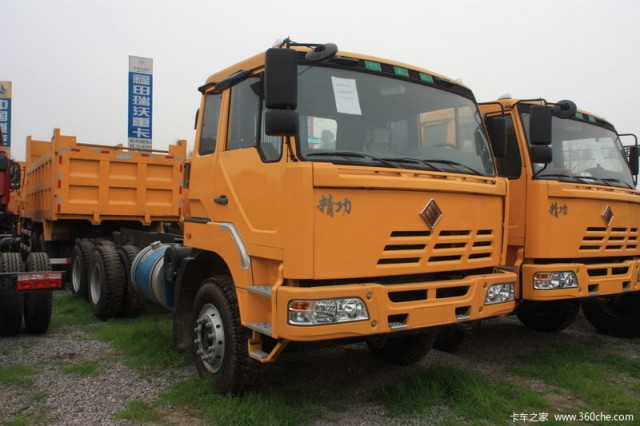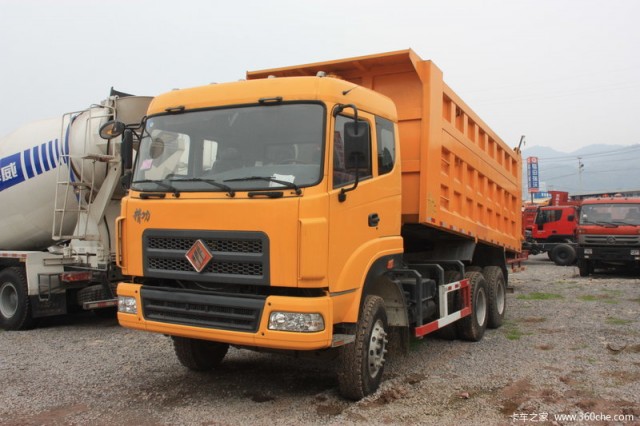 more:
http://www.360che.com/b_684.html