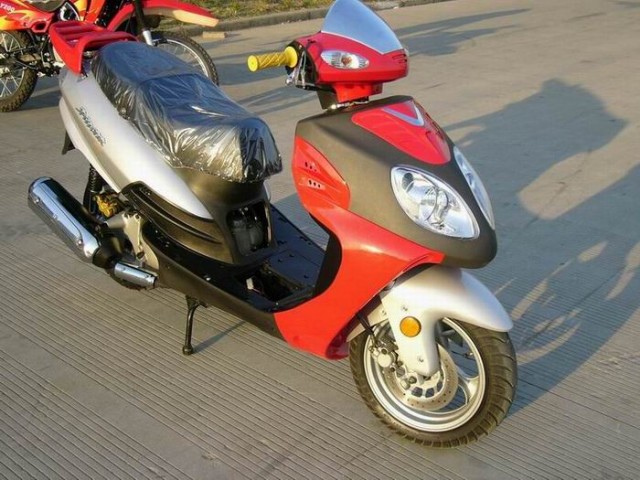 2
Subiaco-based Optima Corporation Ltd has made good on its plans to expand its Vmoto scooter brand, acquiring Shanghai-based scooter and motorcycle company Freedomotor Company Ltd for around $3.2 million.
Optima will acquire 100 per cent of the issued share capital of Freedomotor for a payment of $1.3 million at around January 5, 2007, and another payment of 1.9 million in April 2007.
Optima has agreed to pay further consideration to the vendor equal to Freedomotor's 2007 (calendar year) net profit after tax, forecast at 3.2 million, subject to receipt of audited accounts and shareholder approval.
That payment is to be satisfied through a share issue, with the initial payment for Freedomotor to be funded via a convertible note issue.
Freedomotor models: