used to drive this Honda Civic from 2006-2007, then sold it before leaving Shenzhen.
then in Manila i bought this 07 Subaru WRX, now had modded it with:
- S204 wing and badges
- 18" Formula Rims with RE001 Tires
- Full TBE with HKS Hi Silent Power Catback
- VF43 turbo, STI TMIC, STI Fuel Injectors
- Samco Silicone Hoses
- Dixel Type Z Barke pads with RBF600 fluid
- Royal Purple Engine Synthetic Oil
- 22mm Orange F/R Sway Bars and Endlinks
- Tein Type Flex Coilovers
- Perin Shift Knob
- Recaro SR3 ( for race use)
- Tuned 307whp and 347 n/m wtq, very nice for track and rally races...not for drag though.
Next : can't wait to install my AEM Meth Kit and CAI...hopefull i get 40-60whp more.
after the Dirt Rally
on 17s gold rims with RE070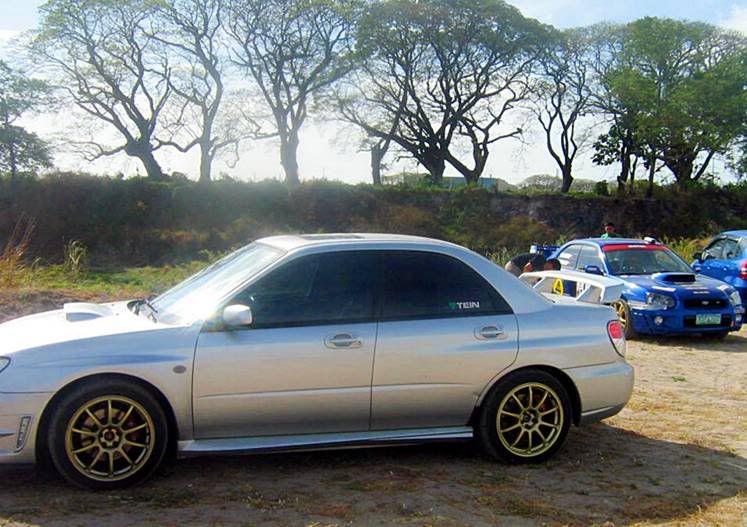 next page........