@2017 Guangzhou Auto Show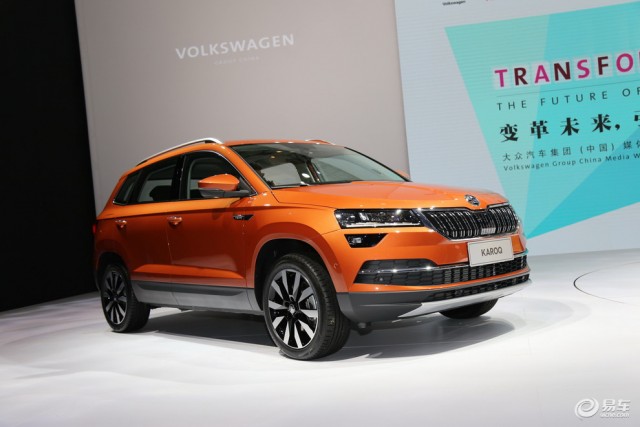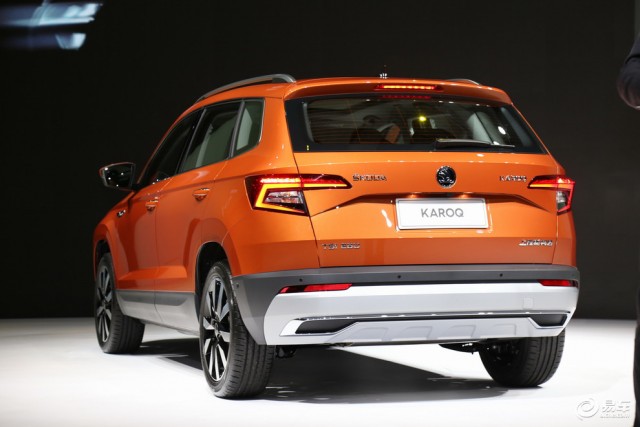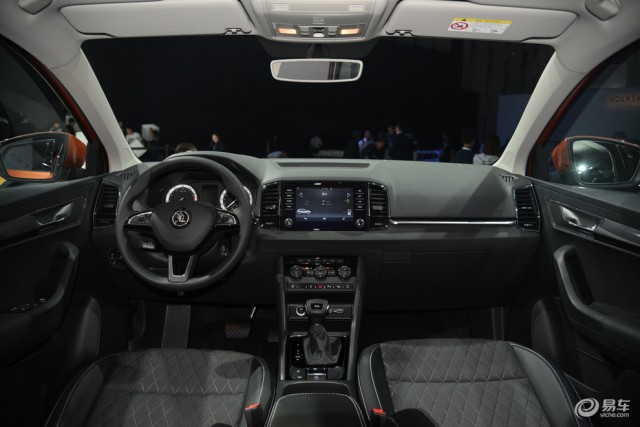 http://oldphoto.bitauto.com/exhibit/carmore/83924/1.html
https://car.autohome.com.cn/pic/series/4453.html#pvareaid=2042212
https://car.autohome.com.cn/pic/series-s30461/4453.html#pvareaid=2042220
Skoda new compact SUV model KAROQ made global debut in Stockholm on May 19th and would be locally produced and hit domestic market in the first quarter of 2018. Official news said that KAROQ would make domestic debut at Guangzhou Auto Show with Chinese name "Ke Luoke (柯珞克)".
The model uses sooting straight-waterfall air-inlet grilles wrapped with chrome-plating decoration. The highly recognizable fog lights lie under headlights. The model has smooth A and C columns, with petal wheel hub and black fender with chrome trims in sides. Rearview mirror equipped at the front door broadens driving view sight. The new model has a body size of 4,432mm*1,841mm*1,604mm with a wheelbase of 2,688mm, 50mm longer than overseas version.
Ke Luoke uses all digital instrument panels in interior decoration, which is the first time for Skoda model using all-digital technologies. The new model provides two multi-media systems Columbus and Amundsen, as well as Wi-Fi hotspot and other interconnected functions in mainstream mobile phones. Besides, car owners would link mobile phone APP named SKODAConnect for remote vehicle control.
The model equips with 1.2T and 1.4T TSI engines, all with engine automatic start/stop system and brake energy regeneration system. Its transmission system equips with 7-speed dual-clutch gearbox.