The Smart Concept #1, Smart Automobile's first all-electric SUV, was unveiled Sunday at the Munich Motor Show in Germany, heralding the start of a new chapter for the brand.
Smart is jointly owned by Daimler and Geely, with each holding a 50 percent stake.
The Smart Concept #1 was jointly developed by teams in China and Germany and is based on Geely's SEA (Sustainable Experience Architecture). The Zeekr 001, the first model of Geely's premium electric brand Zeekr, is also based on this platform.
"We're celebrating an important milestone with the Smart Concept #1, which is the forerunner of the next smart generation," Daniel Lescow, Vice President Global Sales, Marketing & After-Sales of Smart, said in a statement.
The Smart Concept #1 is a compact SUV with a length, width and height of 4,290x1,910x1,698 mm and a wheelbase of 2,750 mm.
It is equipped with an intelligent music light language system that allows the exterior lights to interact with in-car music, and it features hidden door handles with light cues.
The new car features frameless doors and no B-pillar, making the interior more spacious.
The interior of the Smart Concept #1 features a 12.8-inch center screen, an immersive canopy and LED light strips.
Smart's new car will be built at a new plant in Xi'an, China, which will have an annual capacity of about 150,000 units.
In late June, Smart executives said they had completed internal engineering testing of its first all-electric SUV test vehicle at the China Automotive Technology Research Center's Yancheng, Jiangsu test site.
In the test, the Smart test vehicle demonstrated excellent performance in handling, straight-line acceleration and emergency braking under highly simulated real-world road conditions and extreme driving situations, the company said.
Smart's R&D team will use the data obtained from the test to continue working on the next phase of overall vehicle performance improvement, the company said.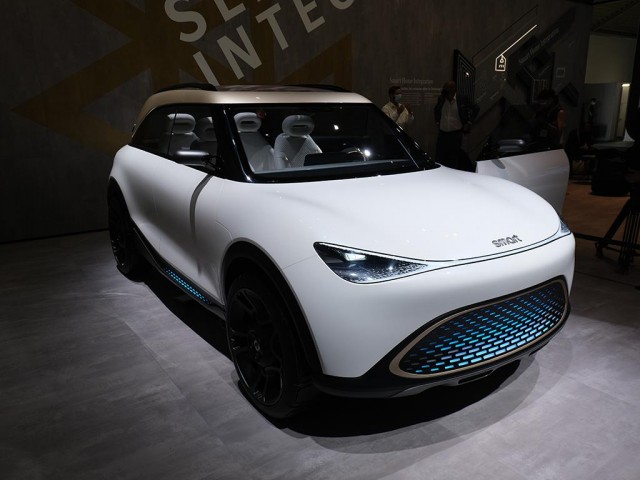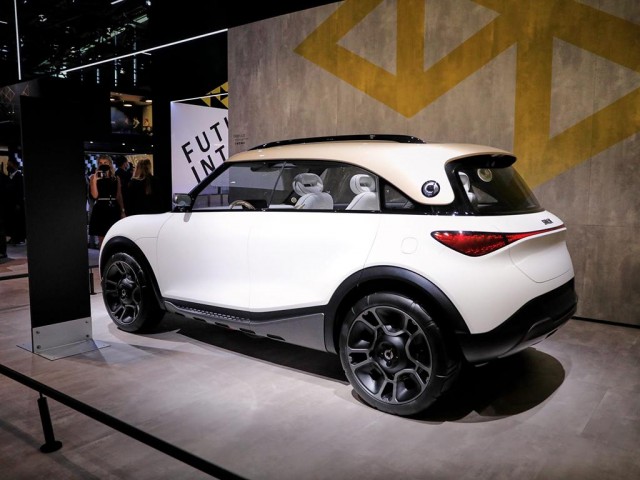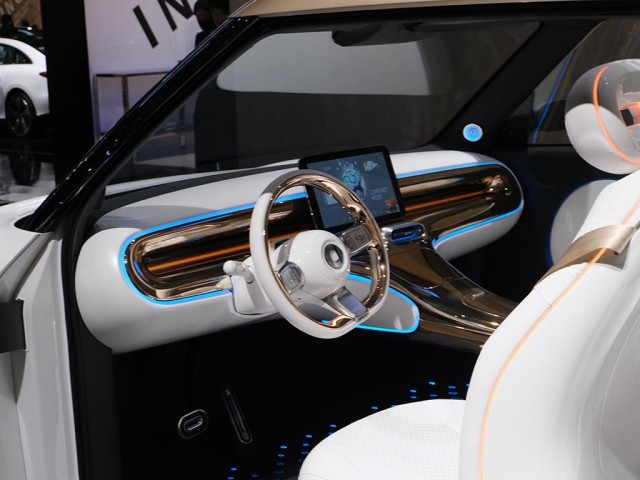 Smart's first concept electric SUV based on Geely SEA architecture unveiled - CnEVPost
轻奢且科技 全新smart精灵#1官图实拍 (autohome.com.cn)