Discussion Starter
·
#1
·
First spy shots of Proton Waja/Impian
The Malaysian car producer works on the second generation Waja/Impian. These are the first spy shots of the Proton/Europestar Waja/Impian, which was spotted in China. There are rumours the next generation Waja/Impian will be based on the Mitsubishi Lancer:
Next generation Proton Waja to be based on the Mitsubishi Lancer platform

After many years of going around in circles talking to companies such as PSA Peugeot Citroen, Volkswagen and GM, Proton has finally ended up at a familiar place, Mitsubishi Motors. Proton announced to Bursa Malaysia today that it has entered into a product collaboration program with Mitsubishi Motors Corporation, Japan. The following is the scope of the product collaboration:

• A Development Agreement, to develop a new Vehicle Model for PROTON based on details of work, target specifications, job sharing and time schedule as determined by both parties ("Licensed Product").

• A Licence Agreement, where MMC grants PROTON a non-exclusive license to use technical assistance and patents solely for the purpose of utilization of technical information for restyling, modification and improvement work, manufacturing of local parts, assembling, selling and after sales services / support of the Licensed Product to be sold under PROTON's trademark and styling; and

• An Engineering Services Agreement, wherein MMC will provide the work and services for PROTON's manufacturing of the Licensed Product.

StarBiz revealed today that the Mitsubishi vehicle to be provided to Proton is the new Lancer, which will be used to replace the Waja. A quick check with sources inside Proton revealed that the vehicle would pretty much be a Lancer with only minor changes to the design, even less than what Mitsubishi Taiwan has done to their version of the Lancer.

The Lancer Fortis is shown in the image above, just compare it to the original Lancer (chopped by Theophilus with Proton badges) shown below, it's a world of a difference! So the good news is our version will likely keep the Lancer's original aggressive looks.

The new Lancer-Waja will likely be priced at a higher price point than the current Waja CPS, but lower than the Perdana. We'll also get the GEMA series of engines that comes with the Lancer, though it's not clear at this moment which one. The GEMA engine is available in 1.8, 2.0 and 2.4 liter displacements.

Other proposed areas that Mitsubishi and Proton are in discussions about include the rebadging of the Persona and the 2009 Proton MPV as a Mitsubishi in certain markets and the joint development of an A-segment hatchback (a new Savvy-sized vehicle), but when contacted by this blog, sources in Proton indicated these additional projects are at best only in discussion stages only, and not something confirmed.

In fact, an A-segment hatch may not be such a good area for Proton to venture into right now, given how price sensitive the A-segment market is. Maybe later, if Proton gains enough technical know-how on how to build a car cheaply and once it has enough economies of scale to price it low yet make a sufficient profit.

The only two car manufacturers enjoying success in that market segment are Suzuki and Daihatsu, who are experts in small cars. It's very hard to profit and with the current condition of Proton's economies of scale, I doubt Proton could create an A-segment hatch that could have the right features, quality and price to enjoy a decent amount of success whether in Malaysia or overseas.

I doubt even accounting for the potential units sold under the Mitsubishi badge could help out there as Mitsubishi themselves do not have much successful experience in that area.
Source:
http://paultan.org/archives/2008/12...o-be-based-on-the-mitsubishi-lancer-platform/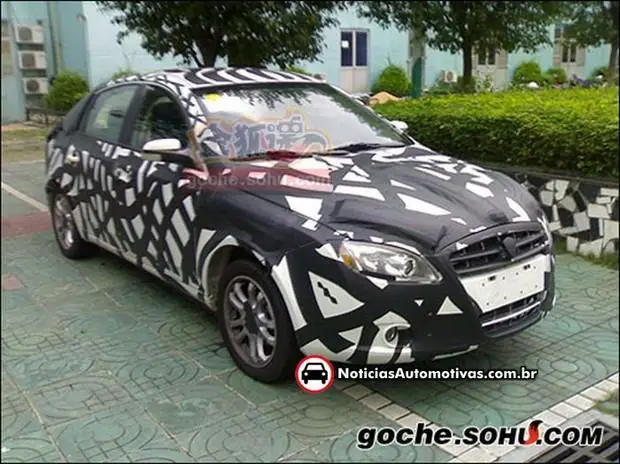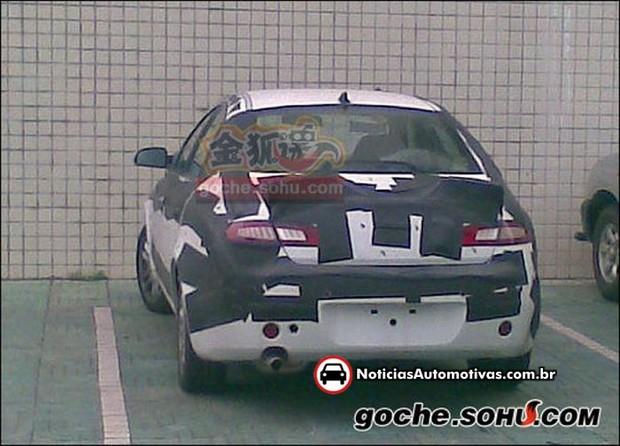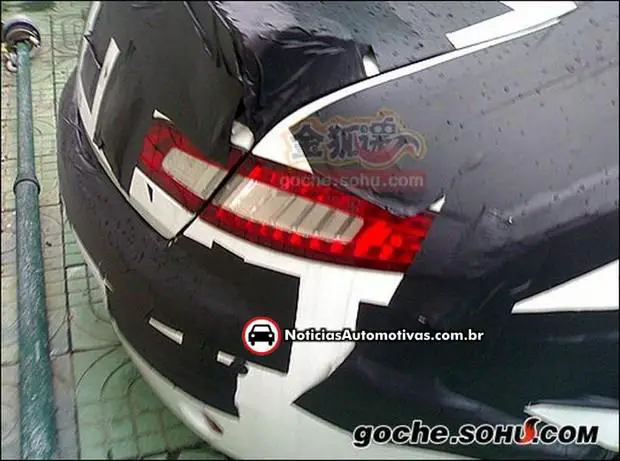 Source:
http://auto.sohu.com/
via
http://www.noticiasautomotivas.com.br/proton-tem-novo-seda-revelado-em-flagrante-na-china/