HONG KONG - China has built a reputation for brazen disregard of intellectual property rights, but its largest home-grown motorcycle maker took piracy to another level in selling scooters under the name of the world's second-largest motorcycle maker, Yamaha Motor.
The Chinese company, Zhejiang Huatian, registered a shell company in Japan's remote Ishikawa prefecture in 2000 under the same three characters used by Yamaha to render its name in Chinese. This Japanese shell company then signed a licensing agreement with Zhejiang Huatian, allowing it to market its scooters in China under that name. Zhejiang Huatian went a step further by printing Yamaha's name in English letters on its scooters.
Zhejiang Huatian was rebuked last Tuesday by China's highest court, the Supreme People's Court, which awarded Yamaha (other-otc: YAMHF - news - people ) the highest-ever damages for a piracy case in China involving a foreign investor, 8.3 million yuan ($1.1 million).
Yamaha's court victory ended a legal tussle that lasted for more than five years between Yamaha and Zhejiang Huatian, based in Taizhou city in Zhejiang province, China's entrepreneurial heartland.
The lawsuit also briefly implicated China's largest private-run automaker, Geely Holding, also based in Zhejiang, due to confusion caused by a former equity link-up with Zhejiang Huatian and its founder Li Shufu.
Most Chinese pirating cases involve smaller industrial parts and luxury goods, such as designer bags and clothing. Few Chinese copycats have gone as far as Zhejiang Huatian in publicly marketing a full range of products complete with a trademark brand.
Zhejiang Huatian claims on its Web site to be China's largest motorcycle maker by sales and boasts of producing the nation's first "luxurious scooter" back in 1992. It has also sometimes been called the father of Chinese scooters.
How much of Zhejiang Huatian's recent business performance was due to sales of its fake Yamaha-branded scooters is not clear. It has sold its products, which include engine parts made under contract, in more than 20 countries, including the U.S., Germany, Italy, Iran and Vietnam, U.K. and Russia. In addtion to the Yamaha brand, Zhejiang Huatian also markets scooters under the names Huatian, Jiaji and Feiling.
Yamaha said the damage was calculated based on the evidence it gathered for the law suit. "This judgment is a landmark decision. We hope our lawsuit serves as a useful reference somehow to other enterprises confronted with similar trademark infringements," said Yamaha in a statement.
Yamaha previously won 900,000 yuan ($118,000) in a trademark infringement lawsuit in 2002 against a motorcycle copycat in Tianjin.
Yamaha is far from the first well-known industrial brand name to be pirated in China. Its Japanese counterpart Honda Motor (nyse: HMC - news - people ) won 1.47 million yuan in damages in 2004 from a motorcycle maker in the western city of Chongqing for the use of its logos.
In the Supreme Court ruling against Zhejian Huatian, two local distributors, Taizhou Jiaji Motorcycle Distribution and Taizhou Huatian Motorcycle Distribution, were also found liable for their participation in the scheme, a decision hailed as a landmark by Yamaha's legal representative.
Zhejiang Shunqi Vehicle Industry Co., Ltd. (a manufacturing enterprise in Taizhou, Zhejiang Province, China; manufactures a range of Feiling, Huatian, Jiaji two-wheeled / three-wheeled vehicles, including scooters).
Feiling: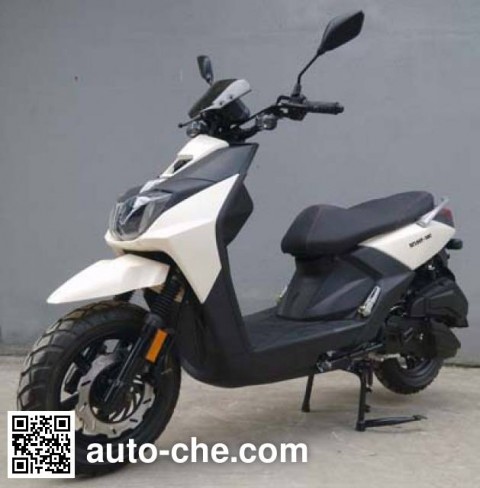 Huatian: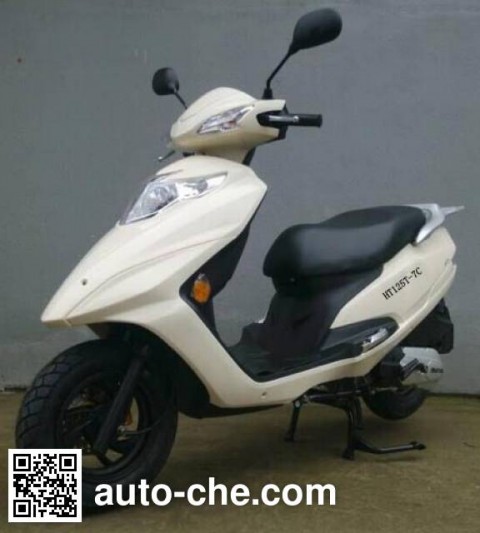 Jiaji: